#ncga: NOW the solar goons are AGAINST getting themselves PAID?
Oh how the worm turns.  
The solar goons fought so hard to buy off just enough politicians to get HB 589 — a sweet, sweet payoff courtesy of the taxpayers — through the NC House.  Now, it appears they want it killed.  Here's the Queen of The Solar Goons herself: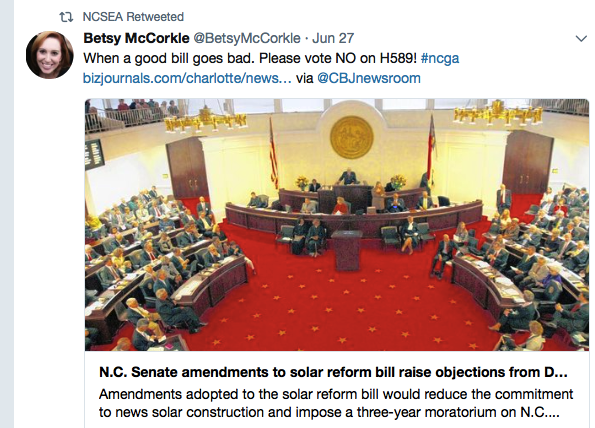 Wait.  She and her fellow goons WANTED this just days ago.  What could have possibly turned things so dramatically for them.  Here's a clue:
A comprehensive revision of North Carolina's energy laws, crafted over nearly a year of discussions with various interests and overwhelmingly approved in the House, has picked up a controversial provision in the Senate to ban wind energy projects for four years.

The rewrite of House Bill 589 came Tuesday in a Senate Rules Committee meeting, where Sen. Harry Brown, a Republican from Jacksonville, added the moratorium to provide time to ensure wind towers don't interfere with military flight training.

Brown tried to accomplish that last year, using maps to plot out zones where tall structures would be allowed or prohibited, but the House didn't take up the bill before the session ended. […]

The N.C. Sustainable Energy Association issued a statement Tuesday saying the moratorium provision had been rushed through without any input.

"NCSEA strongly opposes the Senate's version of House Bill 589, and we call on all Senators to abandon these reckless and short-sighted changes in favor of passing the bill in its original form," Executive Director Ivan Urlaub said.?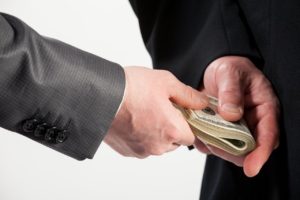 These people passed out a lot of money, twisted a lot of arms and expended a lot of sweat equity to make this bill happen.  Now, they're going to throw the baby out with the bath water because wind energy stuff is getting delayed?  (They've got an extension on their solar mandates.  The money train will keep on rolling their way.)
Everyone is starting to see that the emperor really has no clothes.  What has been passed off as "caring about the environment" is being exposed as a lot of wheeler-dealers trying to squeeze cash out of the state treasury.