#ncga: Oh, look! We've got (RECALLED) mail!
It's always great to hear from our friends at the North Carolina General Assembly.  Some really interesting things tend to pop in our email inbox from over there.  This time, things are a little different.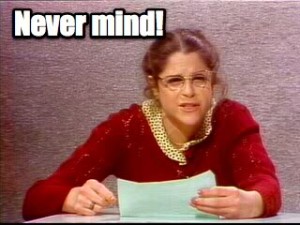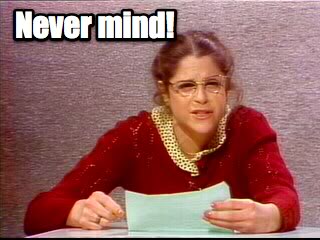 At 4:59 PM, Beverly Slagle — an aide to Rep. John Szoka — sent out the following press release to a bunch of people.  At 5:40 PM, she sent out a message recalling it.   
Here's the text of the release (see if you can determine why it had to be yanked back from circulation):
Raleigh, N.C. – Republican members of the North Carolina General Assembly from the Cape Fear region are closely monitoring the ongoing situation regarding the water quality of the Cape Fear River and the immediate impacts associated to those living by and near the water supply. We have engaged with members of our federal, state, and local government to ensure immediate action is taken. We await the conclusion of a thorough investigation by the Environmental Protection Agency and the NC Department of Environmental Quality. We stand ready to continue to learn more about the situation and based on the conclusion of the investigations to act as required. The quality of our water in this region is of utmost importance to us.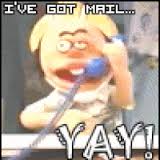 (The names of Reps. Szoka, Millis, Iler, Grange and Davis appear on the release's letterhead.)  I'll have to admit this does not appear to be STOP THE PRESSES material.  It's really kind of like putting out a release saying something to the effect of: "Republican members of the North Carolina General Assembly from the Cape Fear region strongly believe you should chew food with your mouth closed, look both ways before crossing the street and wash your hands before leaving the restroom.  Thank You,"
 In other words, *really profound stuff.*