#ncga: N&O's Speck (Specht? Spock?) foolishly takes on Speciale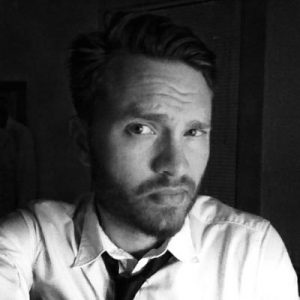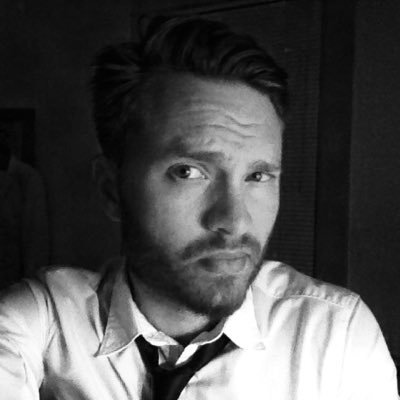 The N&O's latest weenie-in-residence, following in the footsteps of John Frank and Colon Campbell, is punching well above his weight (and his testosterone level, sources say).   Andy "Call Me Paul" Specht (Speck?) is carrying on the tradition of transcribing info received from leftist opposition research goons into the pages of his quickly-shrinking, slowly-dying rag of an employer.
Here he is, with some help from his lefty oppo pals, trying to slime NC Rep. Mike Speciale with the same slime his scummy employer and the rest of the driveby media have been dousing Alabama's Roy Moore with:
A Republican N.C. House member has shared a Facebook post supportive of Alabama Senate candidate Roy Moore, who's accused of sexual misconduct by several women.

State Rep. Michael Speciale represents an Eastern North Carolina district. His Facebook page on Wednesday reposted a resolution in support of Moore passed by the God and Country Christian Alliance in New Bern, where he lives. The resolution was first published online by Jerry Schill, the group's leader, and Speciale "liked" the post.

Moore, 70, is a Southern Baptist former Alabama chief justice known for refusing to remove a plaque of the Ten Commandments from the state judicial building and for advising judges to defy a U.S. Supreme Court ruling legalizing same-sex marriage. He's in a tight race against Democrat Doug Jones for an open U.S. Senate seat. 

One woman told the Washington Post that Moore sexually assaulted her in the late 1970s, when she was 16. Another said he had made inappropriate contact with her when she was 14 and he was 32. Three more have said he pursued relationships with them when they were teenagers.

The accusations have divided not only Republican politicians but also leaders in the Christian faith community. Many Republicans in the N.C. General Assembly have stayed quiet about Moore. Both of North Carolina's U.S. senators – Richard Burr and Thom Tillis – have said Moore should immediately withdraw from the race.

As for the Christian group in New Bern, Moore was a keynote speaker at its banquet in 1999. Its resolution states that the group is opposed to any candidate for public office who has admitted to or been proven guilty of sexually assaulting or harassing children and will support Moore "unless or until there is credible evidence that such assault or harrassment has occurred." […] 
Speck (spock? Specht?) neglects to mention all the info out there ( like THIS and THIS and THIS and THIS and THIS)  that illustrates the utter collapse of the smear narrative launched by the DC Swamp / Establishment and the driveby media.  Oh, and he regurgitates some of the previous hits he and his fellow newsroom goons perpetrated on Speciale:
[…] Speciale didn't immediately respond to an email or calls requesting comment on his stance.

This isn't the first time Speciale has addressed a national controversy in a Facebook post. In January, Speciale referred to the Women's March protests as "a joke," saying they were more about pushing a liberal agenda than promoting women's rights.

"Pro-life women not allowed! There were, however, women dressed as vaginas, and little girls holding signs with the "F" word and more," Speciale wrote on Facebook.
The fact that lil' Andy / Paul finds that "controversial" shows you how far things have sunk among those protected by The First Amendment and reportedly defending our "right to know,"
Boy, bankruptcy can't come soon enough.