#NCGA: Mr. Berger & co. don't like Pat & Thom's budget deal. (Um, SURPRISE ?!)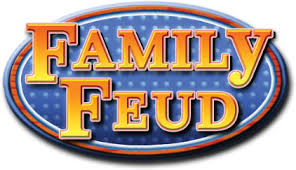 Looks like "The Family Feud" is moving into a new phase of unpleasantness.  It's *great timing* — given the effort to achieve party unity for the election five months from now.   We foresaw trouble when Gov. Pat and Speaker Thom decided to go their own way on a budget.  We checked and — yes — there are still two chambers in that building on Jones Street.  The "other one" is led by Phil Berger, a Republican, who is arguably THE 800-lbs. gorilla in state government these days.  It tends to make real good sense to — if you want to get something done — include Mr. Berger in on the discussion.
Thom & Pat's deal flew through the House, but got was rejected "Return to Sender" by the senate — which didn't even vote on it.  Stuff like this sure does beat down the spin from The Round Rev about a GOP team effort in Raleigh.  
I could see the wisdom in Pat & Thom's strategy if the senate was controlled by Democrats.  But why would you want to go hardball on fellow Republicans? 
Granted, there are substantial policy differences between the two chambers on budgetary matters.  But this bit of drama is clearly a vehicle for demonstrating to House leadership and the governor's office JUST WHO runs things in our capital city.