#ncga: More Steinburg tourney questions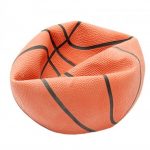 Okay, let's review.  State Rep. Bob Steinburg — in his rookie season as an event promoter — talked Currituck County into paying him $50,000 to promote a basketball tournament in Asheville. 
It appears that a majority of Currituck County commissioners were not informed of this deal prior to its execution.  The deal was spearheaded  by Currituck's Tourism Development Authority, which is chaired by Steinburg BFF, top political lieutenant, and North Carolina House candidate Bobby Hanig.  No word yet on how the deal won an exemption from  the county approved rule that all funded events had to occur IN CURRITUCK COUNTY. 
Sweetheart deal?  We already know Steinburg best-bud Bobby Hanig chaired the group that OKed the payment to Steinburg.  (Hanig also chaired the full county board of commissioners at the time of the deal.) It turns out that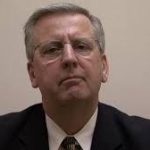 Steinburg may very well be getting a special, sweetheart deal on rent at the Asheville venue supposedly hosting his event.  The US Cellular Center is owned by The City of Asheville.  Bob Steinburg currently serves as a member of the GOP majority in the General Assembly — a position with some influence over affairs in the vicinity of Asheville. 
Published reports indicate that the going rent for the US Cellular Center is $40,000.  Check out this cost-estimate for rent that city officials initially gave Steinburg:

Okay.  So – based on precendent — rent runs roughly $18,000 per day for basketball tournaments.
Check out the rate Asheville city officials offered Steinburg:

Hmm.  Just about HALF of what they charged the Southern Conference.
Private Business on the Public Dime?  We've already seen emails that suggest Steinburg was holding meetings about his basketball tournament promotion business in his state office.  However, there might be another angle to this particular angle:


Bobby Steinburg is the associate head men's basketball coach for Youngstown State University in Ohio. 
According to Rep. Steinburg's email, his son would be in the Asheville area for  "recruiting" while also representing the family event promotion business as a "consultant."
One would think that the younger Steinburg would be on-the-clock for the university AND the State of Ohio during said recruiting trip to the Asheville area.
In Absentia.  For what it's worth, the US Cellular Center in Asheville is STILL not promoting Steinburg's tournament on its website.