#ncga: MeckGOP chairman doubles down on dissing Hager, floats trial balloon about state Senate run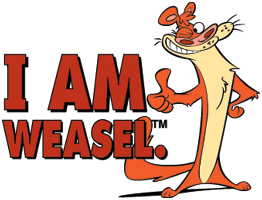 I am baffled as to how Curtis Watkins still has his post with the party.  (But then again, Dallas Woodhouse is STILL employed by the NCGOP.)  If you haven't been following the story, we've learned that MeckGOP chairman Watkins (a) is a bona-fide solar industry goon and (b) has been trying to recruit a primary challenger for Rep. Mike Hager (R), the House majority leader who represents nearby Rutherford County.
Since then, Hager has publicly fired back at Watkins — demanding an investigation of his activities.  And one member of the Mecklenburg County legislative delegation — senator Bob Rucho (R) — is calling for a local and state probe of Watkins.
Most people tend to understand that — when you find yourself in a deep hole — you stop digging.  But, oh no, NOT Curtis: 
[…] Rucho went on to say he can't understand why Watkins would recruit candidates elsewhere when "there are districts in Mecklenburg County that go uncontested."

With a week left in the filing period, Democrats in nine Mecklenburg legislative districts have no Republican opposition.

Watkins said while he didn't try to recruit a Hager opponent, he wouldn't mind seeing Hager replaced.

"I do believe there are better opportunities for representation in Raleigh," he said. "I think he has the wrong vision for energy policy for North Carolina."

Hager is arguably the most prominent opponent of the state's renewable energy mandate. Watkins is founder of SparkTank Advisors, an energy consulting company. He said he has no clients in North Carolina.

As it happens, Watkins is considering running for the Senate seat that Rucho will leave. GOP Rep. Dan Bishop already has filed for the seat.
First, this drive-by left out a few key details.  Watkins is also a corporate officer and board member of a company called SolarWindow.  He also is executive director of billionaire Jay Faison's group aiming to turn the GOP from "The Party of Reagan" to "The Party of Government Subsidies."
Also, Hager AND Rucho both confirmed that Watkins was doing some recruiting.  Watkins, Rucho said, TOLD HIM SO.
On top of all that, we have an incumbent county party chairman (1) calling for the defeat of his party's majority leader in the state House, (2) meddling in a primary in another county, and (3) planning his own run in a primary in his own county.   When is enough ENOUGH?