#ncga: Meck GOP chairman gunning for Mike Hager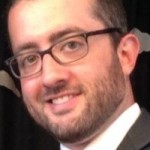 Somebody call Ripley's.  Believe this or not.   
My sources are telling me Mecklenburg County GOP chairman Curtis Watkins has spent the day calling all over House majority leader Mike Hager's district looking to recruit a primary opponent for Mr. Hager.   I talked with several sources familiar with Watkins's activities today. One of them told me:
"He's telling people that he has the money lined up to help anybody at all who wants to file against Hager.  He's saying the Raleigh crowd wants Hager gone and they are willing to pay to make it happen."
Another source told me Watkins was confronted about doing this while serving as a GOP officer:
"He defended himself by saying 'Hey, I didn't tell them I was the Mecklenburg County Republican Party chairman.' Unbelievable."
I am thinking this guy Watkins did not dream this up by himself.  His home county is also home to party establishment figures Pat McCrory, Thom Tillis, and Robert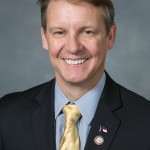 Pittenger. Many of the more outspoken conservative rebels in the state House have gravitated to Hager as their spiritual leader.  Speaker Tim Moore and his allies are clearly concerned that Hager could likely build up enough momentum to depose Moore in the next session.