#ncga: Living rent-free. (And loopholes, man. LOOPHOLES.)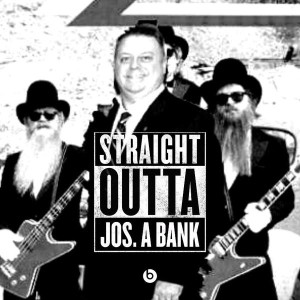 Yesterday's meeting of the House Republican Caucus only confirmed what I realized months ago: This site is living rent-free in the heads of a lot of the powers-that-be on Jones Street.
A good chunk of the meeting had leadership types fuming about what they see as "private business" ending up in The Haymaker.  Specifically of concern, I'm told, was the coverage of the spat between Speaker Moore and Rep. Burr.    Leaders urged the members to keep their disagreements in-house and private rather than taking them to social media, The Haymaker, or other media outlets.  There wasn't much concern about dealing with the issues raised by Burr and other legislators.  (Never mind the ethical cloud — scratch that, ethical FOG — hanging over so many key players in the caucus.  It was ALL about managing the PR aspect. 
Another good chunk of the meeting involved lawyers and staff members for Moore and Rules chairman David Lew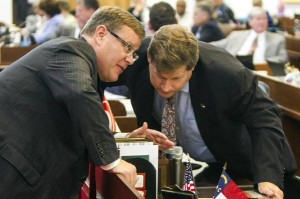 is briefing members on campaign finance rules.  Sounds like a good move, considering the publicity surrounding Finance chairman Jason Saine, Rep. Kelly Hastings, Speaker Moore, Rules chairman Lewis, and Rep. Nelson Dollar.
A number of observers found it humorous how excited Kelly Hastings appeared to get when informed by the staffers that members COULD buy cars with their campaign funds.
It appears that campaign finance has been on Hastings's mind a lot lately (judging from his Facebook activity):
——————————————————————————————
Legislative Update – Funds Related To Campaigns and Holding Public Office 

Although it is legal in N.C. to raise funds to help with expenditures/costs related to a campaign and/or holding public office, there is one certainty. You can rest assured that I have never "sold" my vote and I don't plan to. I listen to interested stakeholders simply to learn. Furthermore, we make every effort to fully disclose any type of contribution to the campaign.
Sources in the room tell me the campaign finance presentation appeared to be an act of CYA / Damage Control in anticipation of soon-to-be-released negative campaign finance news regarding
TWO influential leaders in the caucus.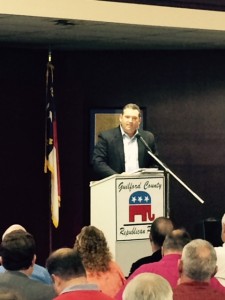 Sources in the room tell me that Rep. Charles Jeter —
a RINO ready to run at a moment's notice when the whiff of a tough vote gets detected
— offered this piece of encouragement:
"Whoever talks to the Haymaker — and I know there are several of you — be sure to tell them we got something positive accomplished here today."
Let's see.  Instead of resolving differences, members got warned to keep their mouths shut.  Instead of educating members about avoiding the appearance of impropriety, members got a primer on how to identify campaign finance loopholes and take advantage of them.  What's positive about that?