#ncga: Mucho GOP love for departing Glazier. For his replacement? NOT SO MUCH.
A friend in the General Assembly passed along this email that was mass-mailed to the GOP House caucus by Wake Rep. Gary Pendleton:
Thought you might be interested in this.

Gary

Date: Sun, Aug 30, 2015 at 1:49 PM
Subject: New Legislator
To: "Pendleton, Gary

Gary-

Not sure if you know the newly recommended legislator who will replace Rick Glazier, but his name is Billy Richardson. He is an attorney in Fayetteville, and part of the inter-circle of Tony Rand/Margaret Dickson/Lindo Tippett/George Tatum mafia.  You and all the republican leadership of both chambers and the governor's office need to be aware of this fact. In his acceptance speech yesterday (per the Fayetteville Observer), his ambition is to raise money to help defeat Wesley Merrith, and to replace all Republicans in any office.

He has been beaten the last two elections he ran in, and this appointment was the only way he would get back to Raleigh. He needs to be watched closely!!
 Actually, I have some familiarity with the players here.  Richardson and Ed Melvin, a former Cumberland County commissioner,
were the leading conte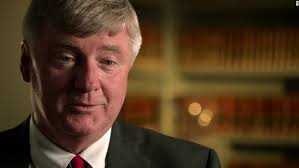 nders
 for the appointment.   
Melvin is a Democrat in the mold of Bladen County's William Brisson. He would likely have voted to the right of quite a few GOP caucus members.

Richardson is cut from the same cloth as Glazier.  He has the same level of hard-core, bomb-throwing Democrat Party partisanship.  He'll show up in town ready to go to war for the cause.  I wouldn't worry about Rand, et. al. back home. Tony Rand is nowhere near the political force he used to be. Glazier had quite a few competitive races.  And Richardson will too.  
In 1994, rookie legislator Richardson got the electoral scare of his life from Republican Mia Morris — barely winning reelection.  (Mia is now known as Mia White.  She's back in Republican political circles in Raleigh.)  In 1996, Richardson stepped down from his House seat, and Morris was elected as the first GOP legis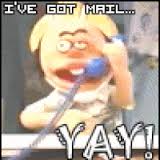 lator from Cumberland County since Reconstruction.
Personally, I think the Democrats would have had a better shot at holding the seat with Ed Melvin than they will have with Richardson.  Richardson's support is about a mile wide and two inches deep in the county.  He's very gettable in an election.  A strong, credible, well-funded GOP opponent in November 2016 could very well GET HIM.