#ncga: Keep an eye on the Senate 25 GOP race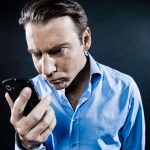 Moore County is headed toward its THIRD different state senator over a six year period.  Initially, Moore was contained in its own district and was represented by one of its own — the late Harris Blake (R).  Redistricting put Moore in with Randolph County and saddled it with representation from Randolph's Jerry Tillman (R).
Well, we've been redistricted AGAIN.  This time we're being inserted into a district with Richmond, Scotland and Anson Counties. The new district, 25, is currently represented by Richmond County's Tom McInnis (R).  The powers-that-be saw this redistricting move as protection for McInnis, whose current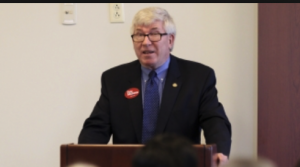 district is competitive.
Well, Moore County politicos — upset over being basically ignored by their Randolph-based senator for six years — have decided they want to be part of the discussion on Senate representation going forward.
Michelle Lexo, the mayor of Moore County's Whispering Pines, has thrown her hat into the ring for the district's GOP nomination.  What WAS a protection move to benefit McInnis has now turned into an interesting family feud.  (The winner of the primary gets to take on a Moore County Democrat who is unopposed in her primary.) 
Let's look at the tale of the numbers for the May primary.  (Remember, Republicans and unaffiliated can vote in the GOP primaries.):

McInnis already represents Anson, Richmond, and Scotland.  He's known there.  But, when  you look at the number of registered voters eligible to participate in the primary, a GOP candidate COULD win the nomination without a single vote outside of Moore County.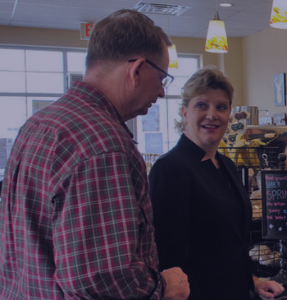 So, it becomes clear of what McInnis's mission is between now and May.  He's  won early support in Moore from many in the "Anything-DC-or-Raleigh-wants" wing of the county's party establishment.
But I am hearing some surprising things from some members of that wing of the party.  One Republican elected official in Moore County recounted his experience at a recently-held private legislative briefing for Moore officials and business leaders.   (State Rep. Jamie Boles (R) and McInnis were both present.) 
Said the source: "Boles was very informative.  He answered everybody's questions and had a lot of interesting detail.  McInnis was, to say the least, unimpressive.  He is not the man we need."
I asked my source about McInnis's challenger Michelle Lexo.  Said my source:
"I like her.  She's sharp.  She reminds me a lot of Nikki Haley.  For the record, that is a good thing."
Sources told us about a less-than-impressive response to a  recent Moore fundraiser for McInnis. 
I also heard from a leader of Moore Republican Women about a recent McInnis visit to speak to her organization:
"People wanted to give him the benefit of the doubt.  By the time his speech was done, he had fewer friends in the room than he did when he arrived."
There was also some negative reaction to McInnis's speech at the Moore County Republican convention.  McInnis told the Moore activists gathered at the Moore convention that they need to vote for someone who can win in Scotland and Richmond.  (Some advice:  It doesn't usually go over well to tell one jurisdiction's voters that other people's votes are more important than theirs.)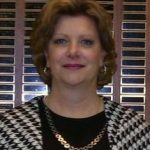 Lexo,  on the other hand, is drawing positive reviews — some would say enthusiasm — from Tea Party activists AND GOPe types in Moore.  She taps into voter frustration about Raleigh's treatment of Moore County public education.  The GOP majority in the legislature has been funneling lottery and sales tax proceeds meant for Moore County schools (located, by the way, in a very Republican county) to other jurisdictions.
There are two outside factors that could impact this Senate race.  The heated primary for the 9th congressional district GOP nomination between Mark Harris and Robert Pittenger runs through Anson, Richmond and Scotland counties.  That battle will surely enhance GOP primary turnout.
In Moore County, there is some significant discontent with state Rep. Jamie Boles — who has a primary challenge from Aberdeen town commissioner Ken Byrd — over the aforementioned school funding problem.  Boles, a member of the majority on Jones Street, touts his influence with the chamber's leadership.  Yet, so much money meant for Moore is not making it back to the county.  Quite a few observers see Boles's incumbency as endangered.