Monkey Business Report: NC House GOP caucus edition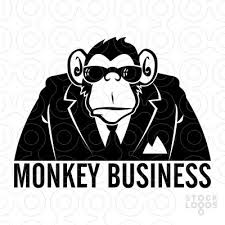 Uh, oh.  We got mail.  (And you know how much fun that can be 'round these parts.)
It's no secret that the various caucuses on Jones Street enjoy dipping into the personal campaign war chests of their members.  Sometimes its for legitimate reasons. Many times its for lining their pockets and the pockets of cronies.
I have it on good authority that House GOP members are not donating to the caucus like they have in prior cycles.  It apparently gets real old handing over the fruits of your fundraising labors to the various and sundry "consultants" and hangers-on who leech on to leadership (when  you could be using the money to get yourself reelected, like you told the donors you would). 
Today's "victim" is none other than one of those leadership "hangers-on".  You have to loooooooove his technique:
From: Matt Bales <matt@nchouserepublicans.com>
Date: March 14, 2018 at 9:19:43 AM EDT
To: Matt Bales <matt@nchouserepublicans.com>
Subject: Democrats Win Supermajority

Last night, there was a special election in Pennsylvania.  President Donald Trump won the district in the 2016 Presidential Election by 20 percentage points.   However, as of this morning, the Republican trails by 641 votes with only absentee ballots outstanding. 

The outcome is yet another example of the Democratic base being fired up and the Republicans not turning out their voters.  The momentum on the Democratic side is real.  Our fate will be determined by how hard we work and the effort we put into defending our majority and supermajority in the next six months. 

Based on last night's results, here is the 2019 makeup of the NC General Assembly.

Democrat Seats = 74

Republican Seats = 46

Here is a list of members who have "safer" districts that would have lost last night by on President Trump's 2016 margin of victory. (19 pts or less)

Rep. Speciale

Rep. L. Johnson

Rep. Szoka

Rep. Hardister

Rep. Faircloth

Rep. Conrad

Rep. Yarborough

Rep. Riddell

Rep. Davis

Rep. Pittman

Rep. Grange

Rep. Clampitt

Rep. Sauls

Rep. Lambeth

Rep. Brisson

Rep. Jordan

Rep. Murphy

Rep. Brawley

Rep. Ross

Rep. Bradford

Rep. Dollar

Rep. Stone

Rep. Dulin

We have time to do the things necessary to help the members listed here win their seats and help us continue the hard work we have done on behalf of North Carolina.

RAISE MONEY.  THEN RAISE MORE MONEY.
Do you have an in-district fundraiser scheduled before the primary?
Are you re-soliciting your individual donors?
 

Contact Harrison and let's raise money.

Finally, let's sit down and discuss your campaign plan, how much money you need to raise, campaign timeline, and campaign messaging.

Thanks,

Matt

Matt Bales

Political Director

North Carolina Republican House Caucus
*Subtle, eh?*   
First of all, WHAT does a Pennsylvania special election  result have to do with the cost of hot dogs at Snoopy's?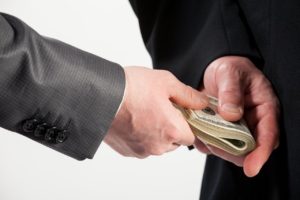 That's like comparing a race in communist Orange County to one in bright-red Republican Moore County.  In  2012, Barack Obama was winning the presidential race.  We elected a Republican governor.  Donald Trump got elected president in 2016.  We got Roy.
Money that goes to these caucuses gets funneled out to various suppliers who are then expected to kick back a piece to the caucus-connected operatives who directed the money to said supplier in the first place.  There are an awful lot of people in Raleigh making out like bandits with this collective campaign strategy.
It's quite a challenge to take your cut when candidates are keeping their money and making the spending decisions in-house.