#ncga [Jeter campaign shares mailing address with Democrat lobbying / consulting firm]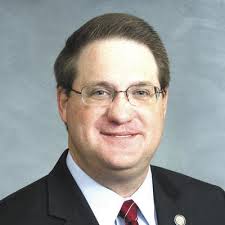 We wrote something about these guys earlier: 
If you browse to one of the two web sites out there for Rosebay Development Partners (Here or Here), you can find information on one Neal Orr:

[…] Neal Orr has 19 years experience in governmental affairs and management of political campaigns.  He was the first Southern Political Director of the Democratic legislative Campaign Committee (DLCC) in Washington DC where he served as a consultant to 30 legislative chambers throughout the Southeastern United States.  Neal successfully established the first caucus program in North Carolina, served as a Senate Caucus director in Florida, coordinated efforts for Presidential re-election efforts and maintains many political relationships throughout the South.[…]

Okay, now keep that nugget locked in your brain while you browse over to the web site for the Tillis-founded Legislative Partners group: 

That's right.  The former Southern political director for the Democratic Legislative Campaign Committee is now the point man for the Thom Tillis-founded fundraising and PR vehicle for state House Republicans.
Okay.  Now, let's check out the two mailing addresses for Rose Bay Development Partners in Huntersville.  One — 14512 S. Brent Drive — appears to be a private residence. The other — 15806 Brookway Drive Suite 600 — appears to be a commercial office building.
Now, let's check out the address on file with the State  Board of Elections for state Rep. Charles Jeter's campaign: 15806 Brookway Drive Suite 600 Huntersville. The exact same place!

Here is what RoseBay IDs as their specialties: Customer relationship management processes, Political & charitable fund raising and consulting, General business consulting, Consumer finance and lending processes, Sales and Software training, Governmental affairs consulting.  
(Governmental affairs consulting is a fancy, polite way of talking about lobbying or influence peddling. Though, we can't find any lobbyist registration info for RoseBay on the secretary of state's web site. The law requires registration to lobby in North Carolina.)  
So, let's re-cap.  A guy with a long history of advising Democrat political campaigns is running the political operation for the NC House Republicans.  Charles Jeter is chairman of the House Republican Conference, which has him overseeing fundraising and other aspects of the House Republican political operation.  It appears that Orr's company and Jeter's campaign share the same address.
Hmm.  Back-scratching. One big circle.