#ncga House's Martin to seek Newton's Senate seat?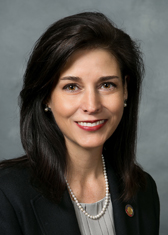 That's the word I am hearing from various moles within the Puzzle Palace on Jones Street.  As dedicated readers of this site know, senator Buck Newton of Wilson will be vacating his Senate seat in 2016 to run for attorney general.
It is our understanding here that Rep. Susan Martin of Wilson is a top contender to replace Newton in the upper chamber.  Martin is slightly less conservative than Newton.  He scored 89.5 out of a possible 100 in Civitas's conservative effectiveness ratings for 2013 (the last year we can find).  Martin scored 81.5.