#ncga: House Dems loaded for bear against a, um, license plate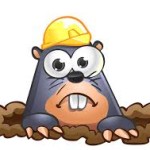 The moles are reporting in about the appearance of something in Jones Street's lower chamber called the "License Plate Subcommittee."  From what I hear, this new entity will be spearheaded by Reps. Marvin Lucas (D-Cumberland) and Becky Carney (D-Mecklenburg) — a really old white lady who (1) gets easily confused while voting and (2) likely witnessed Sherman's March to the Sea. 
What is this committee all about?  Why, if you believe the Democrats, it is about finally ridding the world of racism.  To everyone else, it actually looks like a not-so-subtle attempt to wipe The Sons of Confederate Veterans commemorative license plate right out of existence.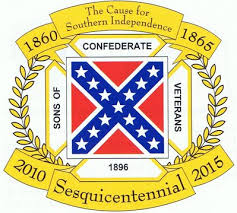 My House sources tell me a bill killing the plate is already being drafted.  They also tell me Speaker Moore and the rest of the House leadership are well aware of this — and are doing nothing to hinder it.   Apparently, this is not being seen by the powers that be in the House as worthy enough to expend any political capital on. 
Of course, our boy governor opened the door to this kind of thing. 
Do you think they will stop with this committee and this bill?  The SCV will be smeared as the second coming of the Klan and the Nazis.  The plates will be banned.  And then something else will catch the liberal lynch mob's eye.  *Welcome to post-racial America.* 
If some of the smarter, more creative House members — yes, we're looking at you Mr. Blust — wanted to have some fun, they'd counter this sideshow with a seminar on the Democrat Party's role throughout history in preserving, protecting and spreading racism and racial violence across North Carolina.
They could call in RobRielleWho from The N&O and professor Bill Link in as star witnesses.  Both of these men wrote great historical surveys of North Carolina.  They could educate the public about the 1871 impeachment of Republican governor William Holden for daring to take on the Klan and their Democrat allies.  The Raleigh News & Observer was founded by the Daniels family as a mouthpiece for the Democrat Party of the time —  which was the caretaker of Jim Crow and all things racist.  McClatchy, shortly after buying out the Daniels clan, apologized for the paper's role in agitating the 1898 Wilmington race riots.  *Perhaps — due to its history as a symbol used to further racist ends — The N&O needs to be banned, as well. *
All in all, none of this is going to fix anything.  It will allow people to score political points against each other.
Instead of whitewashing historical info and disappearing symbols, we need to be learning from the past.