#ncga: From IndyWeek to senator Berger's staff
You never thought you'd see an IndyWeek alum speaking for the "Republican revolution" on Jones Street, eh?  Well,  the Republican House is trying to expand Medicaid.  So WHY shouldn't Phil Berger hire IndyWeek (and McClatchy) alum Lauren Horsch to speak for him AND the Republican caucus? 
I've always credited Berger with being the SMARTER one on Jones Street.  But, wow.  Just WOW.   For those who may not know, IndyWeek makes The N&O look like, well, um — US.
Here's some of Lauren's relatively  recent "fine" work on Twitter: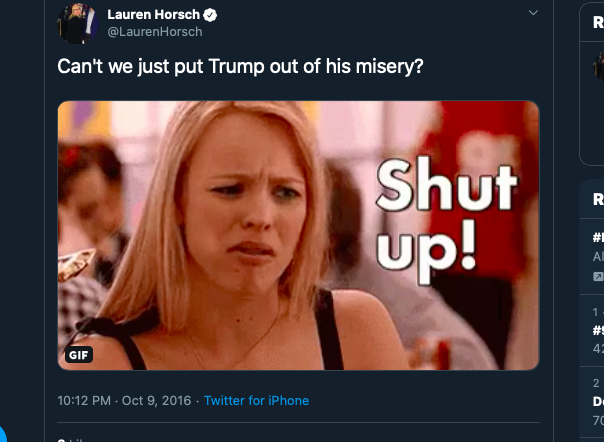 Here's Lauren championing the idea of bringing gender quotas to electoral politics.