#ncga: Following the money ….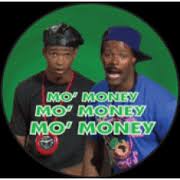 The North Carolina Free Enterprise Foundation has an interesting analysis of where the two parties stood financially at EOY 2017 in the race to control (or keep control of)  Jones Street. Mind you, this takes into account ONLY what is shown on campaign  reports by folks who had established campaign committees at year-end. 
According to the study,  the House GOP had $3 million on hand at the end of 2017, while the Democrats had $1.47 million.
Rep. Greg Murphy (R-Greenville) was the top GOP fundraiser not-named-Tim-Moore with $158,762.87 on hand at year's end.   Rep. Duane Hall (D-Wake)   topped all House Democrats with $200,889.08 on hand at year-end.  A full report on all candidates with established campaign committees at year-end is HERE.