#ncga: Empower Women! (*By, um, running some women against some other INCUMBENT women?*)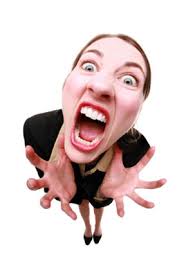 The North Carolina Democrats and their minions in the driveby media are all over social media about all of the, um, ladies they have running for the NC House in  2018.  *That'll fix those sexist pigs in power, right?* (Um, right?)
Follow along with me and see if you notice the flaw in that spin:
[…] Rep. Darren Jackson, the top Democrat in the North Carolina House of Representatives, said on Twitter that he thinks the rise in women candidates has been especially pronounced in the last year.

"It's something we were seeing way before all the sexual harassment scandals started to break," he wrote. "After the 2016 election, a lot of women started turning out for events, indivisible groups, house parties. Many for the first time. Been seeing it for a year now." […] 

In the Triangle, lawyer Sydney Batch announced her candidacy for House District 37, which represents southwestern Wake County. Batch is a certified child welfare specialist and runs a law firm focused on family law issues with her husband, J. Patrick Williams.

That seat is currently held by Republican Rep. Linda Williams, a former Holly Springs town councilwoman who joined the legislature last year after the retirements of former Rep. Paul "Skip" Stam, also a Republican.[…] 
Okay, so they're pitting a female challenger against a female incumbent.  Next:
[…] In the northern Forsyth County suburbs of Winston-Salem, Terri LeGrand announced her plans to run against Republican Rep. Deborah Conrad for House District 74. […] 
Again, a woman challenging a female incumbent.  Next:
[…] In the Charlotte suburb of Concord, the 82nd district was redrawn so that its incumbent, Republican Rep. Larry Pittman, was put into a neighboring district along with fellow Republican Rep. Carl Ford. The new 82nd district is home to a different incumbent, Republican Rep. Linda Johnson.

Johnson could face Aimy Steele, an elementary school principal and former Spanish teacher who announced her candidacy Monday. Her campaign website was also having technical difficulties, but a statement from the Democratic Party's spokesman quotes her as saying, "Since I was a young girl I felt a need to speak up for those whose voice was not heard." […] 
Aaaaaaaand another woman running against a female incumbent.  (Though, I would think the Dems would be happy with Linda Johnson.  She's a YUUUUUUUUUGE liberal.) 
On a side note, it will be interesting to see how Ms. Steele will manage to balance her principal job with legislating.  There are a lot of long hours in Raleigh while school is in session. (Of course, Tricia Cotham pulled it off somehow.)
HOW is it a victory for women when  you send one woman out to knock off another?  I guess the Dems' warped logic here is a lot like the "logic" employed by The Round Rev, et. al., — "Not toeing the socialist line?  You're not really black."   "Diversity" is a big deal to these clowns EXCEPT when it comes to ideology and personal opinions.  
I found a female candidate seeking a NC House seat that I would recommend to you.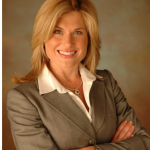 Candice Hunter is a Republican seeking to replace the less-than-desirable "Battlin"' Bob Steinburg in the 1st district.  Here is Hunter's web site.  Here is her Twitter feed.