#ncga: David Lewis, movin' on up
Well we're movin on up,
To the east side.
To a deluxe apartment 
in the sky.
Movin on up,
To the east side. We finally
 got a piece of the pie.  

Fish don't fry in the kitchen;
Beans don't burn on the grill. 
Took a whole lotta tryin', Just to get up that hill. Now we're up in the big leagues, Gettin' our turn at bat. 
As long as we live, it's you and me baby, There ain't
 nothin wrong with that. 

Well we're movin on up, To the east side. To a deluxe apartment in the sky. Movin on up, To the east side. 
We finally got a piece of the pie. 
-------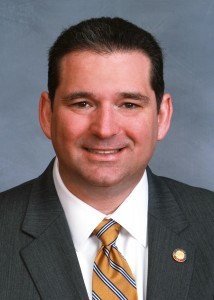 He's a veteran state representative. A successful Harnett County businessman. One of North Carolina's TWO representatives to the Republican National Committee. Now, it appears that David Lewis is adding one more feather to his cap: Chairman of the House Rules Committee. Chairing that committee basically makes you the chamber's traffic cop — working hand in glove with the speaker to decide the fate of all kinds of legislation.
David Lewis — you either love him or hate him.  He's great at thumping the Bible, kissing babies, shaking the right hands, and hugging the right necks.  But he's irritated conservatives with his coziness with Democrats and his occasional straying from Republican and conservative principles:
[…] Harnett County is represented by two North Carolina house members and one Senator, out of the 3 legislators only one voted to take the Medicaid expansion money that would help with rural hospital and expand Medicaid. Rep. David Lewis of Dunn was the only Republican in the North Carolina house that voted in favor of taking the Medicaid expansion money. In a report by WRAL "Lewis described his third reading against not taking the expansion money as "a plea for help for rural health care."[…]
Lewis cri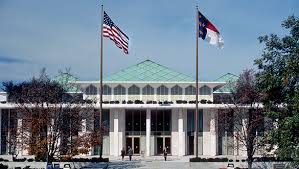 ed a lot of crocodile tears about the potential fate of rural hospitals.  But he failed to address two key points regarding medicaid expansion: 
1.  We are regularly $200 million overdrawn on Medicaid.  He wanted to add 500,000 people to a system that is already overdrawn.  
2. The federal money is only good for three years.  After that time is up, it is solely the state's responsibility for paying for those half million new medicaid consumers. 
We've also heard reports from Raleigh insiders about Lewis pushing Democrats for appointments to McCrory administration jobs and other state positions.  During the last session, the Thom Tillis-led House leadership often clashed with the more conservative Senate leadership. I asked one long-time Jones Street insider if he thought Lewis's elevation to the Rules Committee chairmanship will mean more of the same:
"The big decisions are all going to be made under the guidance of majority leader Mike Hager and Speaker Tim Moore.  In any disputes that pit Lewis versus Hager, Hager will win every time.  Hager is much more conservative, and has a much better relationship with party conservatives and the Senate leadership.  The caucus will also have Hager's back in any disagreement with Lewis.  David goes off the reservation way too much.  He is on opposite sides from the party base far too often.  But I think , in the end, he'll be a good soldier and do what he's told."