#ncga: Carl Ford swapping House for Senate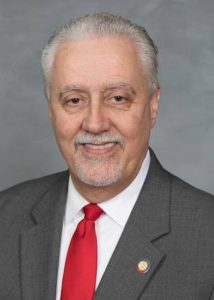 We may be losing a conservative champion (Bill Cook) in the North Carolina Senate, but we may be gaining one further out west.
North Carolina Rep. Carl Ford (R) confirmed for us on Tuesday that he will forsake a primary showdown with fellow House conservative stalwart Larry Pittman.  Ford told us he will seek the newly created Senate District 33, which includes Rowan and Stanly counties.  
This latest round of redistricting had double-bunked him in the same district with his conservative comrade Pittman.
In the House, Ford has regularly voted with conservative heroes like Chris Millis, Larry Pittman, and Mike Speciale.  Ford has a 97 percent conservative lifetime rating from the American Conservative Union. 
Ford won a special place in our heart not long ago for standing up to the bullying of McClatchy's 'Guardian of the Urinals' Colon Campbell.
Both Ford and Pittman can surely expect primary challenges from the NCGOPe.