#ncga: Both sides claiming lead for Tarte's Meck senate seat
You know what polls are like.  Everyone's got one: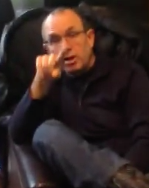 […Senator Jeff]Tarte's campaign this week is touting the results of a recent poll that shows him with a 46-43 percent lead. That's within the 5.7 percent margin of error, but it's an improvement from previous polls. The survey of 300 likely voters, conducted this past weekend and sponsored by the NC Republican Senate Caucus, also showed a surge in enthusiasm for Republicans in the district, Tarte's campaign said.[…]
That's a small sample and a large margin of error — raising credibility questions.  It's good they went with likely instead of registered voters. (Keep in mind that 11% undecided group as well.)
That poll is basically a toss-up.
Of course, his Democrat challenger has polling too: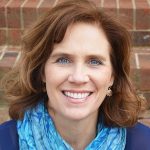 [… Natasha]Marcus's campaign responded with a poll of their own. Conducted from Sept. 26-27, the survey of 555 likely voters gave Marcus a six-point lead, up 43-37 percent. That's outside the poll's 4.2 percent margin of error, and campaign officials said it's driven by a large lead Marcus holds with women and independent voters.[…]
Here we have a larger sample and smaller margin of error. We're also dealing with likely voters here.  This survey, however, has a 20% undecided. So, basically you have another toss-up here.
Another way of looking at it:  If you take these polls seriously, you can see a nine-point swing from undecided to Jeff Tarte between Sept. 26-27 and Oct. 6-7. 
Another factor to keep in mind —  the drivebys are gleeful to point out that Hillary would have won this district, as it's drawn now, in the 2016 presidential race.