Anita Earls & "Racial Justice"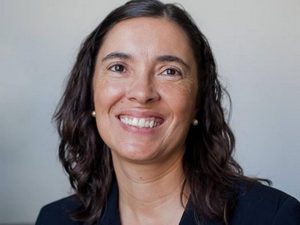 The General Assembly passed an atrocity called The Racial Justice Act in 2009. It allowed for a number of inmate death sentences to be thrown out because a defendant "of color" was sentenced to death by a jury that some people thought did not have enough "people of color."  Thankfully, it was repealed in 2013 before too much damage was done.
When lefties talk about "justice", they don't mean the same thing we do.  To them, "economic justice" is about taking assets from those who work hard and HAVE and "sharing" them with various and sundry constituents of leftist groups and politicians.  "Social justice" is about accepting men dressed as women in the ladies room and gay marriage.  And "racial justice" is about using government to, um, "even things out" for various and sundry constituents of leftist groups and politicians who may or may not have at one time been "oppressed" by the rest of us.
That same "racial justice" that took so many criminals off of death row may see a rebirth in North Carolina if Anita Earls makes it on the North Carolina Supreme Court.  In fact, Earls is so impressed with "racial justice" that she teaches it at The Shriver Center's Racial Justice Training Institute.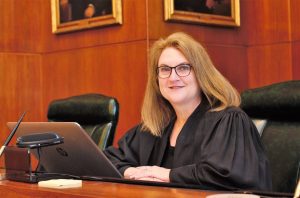 Incumbent Justice Barbara Jackson says she's all about interpreting law based on The Constitution, not trying to legislate from the bench.  Earls supporters are trying to tell us, with straight faces, that she will be independent and fair and not an ideologue.  However, many leftist groups — like this one — think otherwise:
Anita Earls is a lawyer, mother, grandmother and FIRESTARTER who has an uncompromising passion and drive for justice and fairness. Earls founded the Southern Coalition for Social Justice, a North Carolina-based civil rights nonprofit organization that partners with communities of color and economically disadvantaged communities in the South to defend and advance their political, social, and economic rights. She goes against the grain daily by pushing for what the community needs, even if it's not what society, culture and institutions are prepared to provide for them.

Community lawyering – the process through which advocates contribute their legal knowledge and skills to support initiatives that are identified by the community and enhance the community's power – is at the core of Earl's law practice. And she's willing to use creative tools, those that don't fit into traditional roles of an attorney, to represent people who can't afford representation and to find ways to define communities beyond geographic boundaries.[…]
Don't get fooled by the third name on the ballot — Chris Anglin.  He is a Democrat activist who changed to Republican right before filing.   Anglin is in the race to confuse voters and split the vote that would normally go to Jackson.
Here is a simple visual aid to help remember how to handle the Supreme Court race when you are at the polls:

So, we've got Barack Obama in a dress (Earls), a ringer (Anglin), and an incumbent with a smart conservative take on jurisprudence (Jackson).  Pay attention and choose wisely.