#ncga: Bob Steinburg's "greatest" hits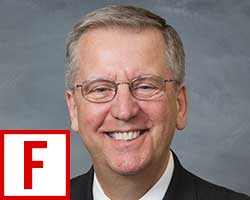 Here at The Haymaker, we're all about making sure folks are well-informed about the folks serving them in Raleigh and DC — as well as those trying to do so. 
Over in the 1st Senate district, Bill Cook is retiring and Edenton Republican Rep. Bob Steinburg has said he will run for the reworked 1st seat. 
Let's flash back to 2012, when Steinburg was first running for his current House seat:
North Carolina's heated campaign season may have finally come to blows.

Republican NC House District 1 candidate Bob Steinburg has been charged with assault after an altercation with his opponent's campaign manager Thursday night in Hertford.

The incident happened following a candidate forum at which Steinburg appeared with his Democratic opponent, Bill Luton. The alleged victim of the assault is Luton campaign manager Russ Haddad.

Reached by phone Saturday, Steinburg confirmed the charge, but told WRAL the Luton campaign is to blame for it.

"It was a setup. This is all they've been doing, my opponents – trying to get something on me personally," Steinburg said. "Unfortunately, I took the bait." 

According to Steinburg, he was trying to have a "private conversation" with Luton after the forum when he noticed Haddad was taking phone video of it. He says he told Haddad to stop taping three times before grabbing for Haddad's phone – "swatting at it, really," Steinburg said.

Asked whether his response was appropriate, Steinburg said, "It was for me. I'm a man."
(Wow.  You hear that, ladies?) 
By the way, here's video of the incident in question. 
MORE: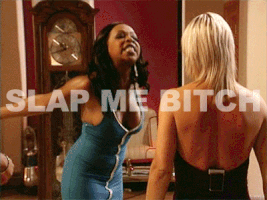 […] "I'd warned him three times – get it out of there, get it out of there, get it out of there," [Steinburg] added. "This is an innocuous event that was staged for their behalf. That's it. That's what happened."

He says he was informed by a police officer on the premises that Haddad had filed a complaint with the magistrate. He says the officer encouraged him to come down to the magistrate's office "so they wouldn't have to serve papers."

Russ Haddad declined to speak on the record about the event, deferring to his boss, Democratic candidate Bill Luton. 

"Based on the facts, the magistrate found probable cause," Luton said. "But because this is a criminal case against him, there's really a limit to what we can say."

Sources who witnessed the altercation say the incident started immediately after the forum, when the candidates were shaking hands. Haddad showed up to record the conversation between Steinburg and Luton after it was clearly becoming heated.

Those sources say Steinburg grabbed Haddad by the neck "like a dog gets scruffed" and tried to wrestle his phone away from him. […]
(Gee.  THIS seems soooooo familiar. )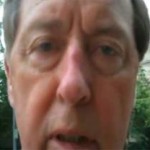 At the time, Steinburg dismissed the kerfuffle as an "isolated" incident. But there there was his 2005 arrest and forcible removable from a Chestefield County (I'm guessing South Carolina) planning commission meeting:
[…] In 2005, Steinburg was arrested at a Chesterfield County Planning Commission meeting and charged with disorderly conduct after refusing to leave the podium when asked to do so.

In a video clip of that incident posted on YouTube, a police officer coming to escort Steinburg away can be heard telling him, "Get your hands off of me."

"Get your hands off of ME," Steinburg tells the officer before he's escorted away.  

Planning Commission leaders later dropped the charge against Steinburg. But he followed up with a federal lawsuit against them, seeking punitive damages for infringement of his First Amendment rights. That case was dismissed, as was the appeal.[…]