#ncga: Big Dave is watching.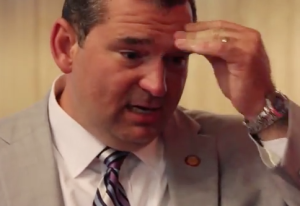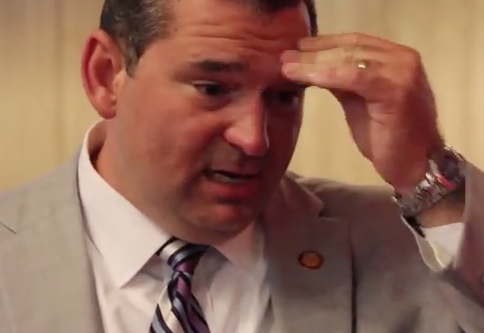 It's beginning to sound like the thuggery and intimidation tactics in the North Carolina House are reaching depths not seen since the Jim Black-Richard Morgan days of puppies, rainbows and unicorns.
For the longest time,THIS was the standard policy if you were an elected member and wanted to reserve a room for a meeting within the legislative complex:  Call the sergeant-at-arms, who checks the schedule, blesses your date and time, and then writes you in.  (Simple, huh?) 
The sergeant-at-arms, as I understand it, reports to the apolitical unelected administrator of the legislative complex.
My, how things change.  Apparently, there is NOW a new procedure.  Our moles are telling us you NOW have to call a blow-dried 20-something (reportedly THIS GUY) to ask for permission to contact the sergeant-at-arms.  The 20-something, we're told, is an employee of Rep. David Lewis (R-Harnett), chairman of the powerful House Rules Committee and close confidante to Speaker Timmy.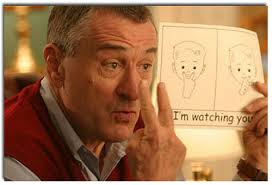 The 20-something, reportedly, will quiz you in-depth: (i.e., Who specifically is coming to the meeting? Names? What are you talking about, specifically?).  If the 20-something "likes" what you have to say, you then have permission to call the sergeant-at-arms to schedule a room for a meeting.
I'm sure that's why so many of the "honorables" ran for office, so they could step-n-fetchit / grovel in front of some unelected fresh-out-of-college kid in order to DO THEIR JOBS and SERVE THEIR CONSTITUENTS.
I'm not going to cry too many tears for these people.  They elected and reelected this sorry leadership team.
Nixon was spying on his own people during his final days.  Hillary did too in the waning days of her losing 2008 and 2016 campaigns.  Perhaps this is all part of a pattern …