#ncga: Attack web site goes up, fur continues to fly in Covil v. Grange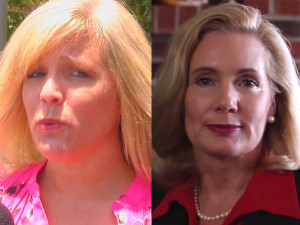 These ladies in New Hanover County are NOT playing softball. Republicans Tammy Covil and Holly Grange are duking it out for the GOP nomination for state House district 20.  There is no Democrat, so the winner of the primary gets a two year stay in Raleigh. Hopefully, somebody will survive this.  Literally. 
The Covil campaign has launched a website (hollygrange.com) that criticizes Grange's alleged business ties to Hillary Clinton pal Sidney Blumenthal.
The Grange campaign has responded with something along the lines of "Mrs Covil has no clue." 
Covil has upped the ante by calling for Grange to drop out of the race: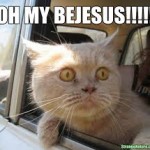 […] "If Holly Grange thinks that using the former senior advisor to Hillary Clinton's presidential campaign to secretly lobby on behalf of Osprey, while he was pushing Clinton to go to war in Benghazi, is not relevant to the state House seat she seeks, she simply cannot be trusted to represent District 20 in Raleigh," Covil said in the email. "I call on her to immediately withdraw from this race." […] 
Grange, of course, says she's not going anywhere. 
This race is being seen as a clash between grassroots Tea Party types (Covil) vs. the more moderate, establishment wing (Grange) of the GOP.