#ncga: And the legislator says OOPS.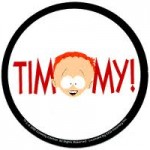 It looks like I am really going to get my money's worth on these "Timmy" graphics.  There are TWO of them now on Jones Street.
We already told you about Pitt County's newest legislator in Raleigh, Dr. Tim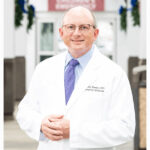 Reeder (R).  He's a physician at East Carolina University's medical center.  As you may have heard, ECU has been IDed as one of the North Carolina higher learning institutions marketing and providing sex change operations to minors as young as FOUR YEARS OLD. 
Well, warrior princess Sloan Rachmuth is on Reeder's case:
Last November, Republican Dr. Tim Reeder won his election in Pitt county by a 1% margin over Democrat incumbent Brian Farkas. While running for office, Reeder touted his expertise in healthcare as ECU's Vice Chair for Clinical Operations of Emergency Medicine.

Since Reeder also describes himself as a "lifelong Conservative," voters expected him to denounce ECU's new "gender" clinic for children. But that didn't happen. Reeder instead denied that his employer was marketing sex-change services for children as young as 4-years old.

Representative Reeder denied that ECU had a pediatric gender clinic, though we had been able to make an appointment for a 14-year old child just days before our interview with the then-candidate. […] 
Here's Sloan's interview with Reeder.  Here's the audio of the appointment for the 14 year old.
MORE:
[…] Representative Reeder denied that ECU had a pediatric gender clinic, even though ECU Health advertises it on its website:
Representative Reeder denied that ECU had a pediatric gender clinic despite news articles to the contrary.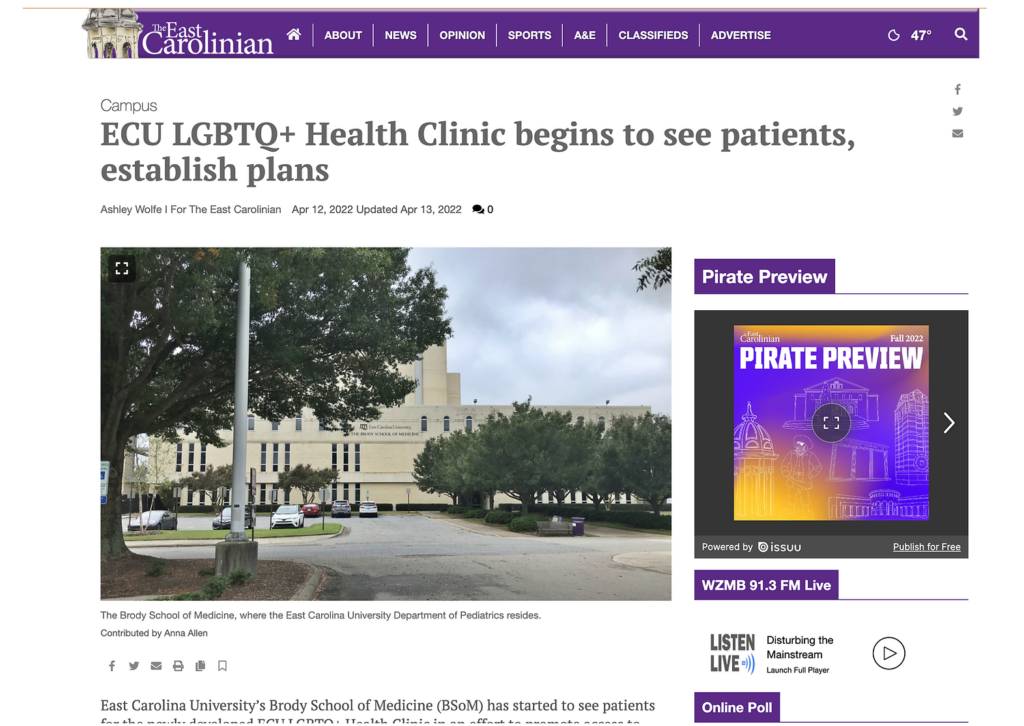 Reeder says that he does not support giving children blockers to children, and there's no reason to doubt his sincerity. […]

Reeder, however, seems so keen on covering up for his employer, ECU, that he is willing to gaslight about the existence of the pediatric gender clinic. That's a problem because this dishonest behavior is likely to increase now that Reeder is a politician in Raleigh.

Also disappointing, once Reeder realizes we are asking him tough questions on camera, he demanded we stop recording. Since North Carolina is a single-party consent state for recording conversations, and because we felt the public's right to know outweighs Dr. Reeder's desire to duck the issues; we continued to record the conversation.

We will release the rest of our interview tomorrow.