#ncga: A GOPer & Dem to take on Moore's Boles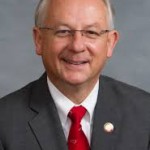 For a Republican elected official in rock-ribbed Republican Moore County, a Democrat opponent is (1) a rarity, and (2) usually little more than an annoyance, like a fly buzzing around one's face.  But a Republican primary challenger CAN be a different story.
State Rep. Joe Boylan found that out in 2008.  He got TWO GOP challengers — including current legislator Jamie Boles — in that year's primary.  Boles, a likable local businessman, has forsaken his predecessor Boylan's conservative tendencies and cozied up to House leadership.  He's amassed weak conservatism rankings in the 50s and 60s while representing a R +25 county.  (You basically start off with 55 percent of the vote by being the Republican on the general election ballot.)
Boles escaped a hard-fought primary challenge in 2016 by 1100 votes.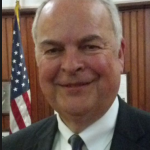 Now, it appears a local elected official, Aberdeen Town Commissioner Ken Byrd, has decided he wants a piece of Boles.  Byrd filed today for the May GOP primary.  (The winner of that race gets Democrat Lowell Simon in November.) 
Aberdeen has typically been a source of strength for Boles.  They came out big for him in his 2008 upset of Boylan.  Aberdeen gave Boles 55 percent of the vote in his 2016 primary battle.
I'll have to admit I don't follow Aberdeen town politics like I should.  I've done some research on Byrd.  So far, I like what I see.  He's come out against all of the solar farms popping up across the countryside.  He frequently describes himself as pro-business, and supported reforming "blue laws" to allow early alcohol sales in Aberdeen on the weekends.
Boles hit a rough patch with Aberdeen town leaders in 2013.  Boles introduced local legislation to adjust Aberdeen zoning rules to benefit a contributor and friend developing a project there,  Aberdeen leaders were a little sore that Boles made the move without going through them. (Byrd was not on the town board at the time.)
Boles's 2017 end of year campaign finance report showed $9,960.32 on hand.  THAT is not a lot to fight off a GOP challenger, experienced at running a campaign, and a Democrat challenger.