#ncga: A bail-bond backtrack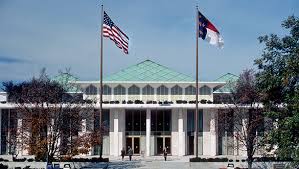 During the last session, there was quite a hubbub over legislation that critics say appeared to directly benefit the family of a legislator close to then-speaker Thom Tillis. Rep. Justin Burr (R-Stanly) and his family have been in the bail bond business across four North  Carolina counties (Anson, Richmond, Montgomery, and Stanly) for some time.  Burr's father was elected president of the North Carolina Bail Agents Association, which has been overseeing the training and licensing of bail bond agents. .  Legislation was pushed through the House that critics said appeared to benefit Burr's family — through his father's position with the association.
We talked with Rep. Burr about this case.  He told us his father was elected president of the Bail Agents Association AFTER the legislation in question moved through the House. The Republican legislator told us his father did not seek a second term, and is no longer part of the association's volunteer board. He said the association is a non-profit, with members from across the state,  that is not controlled or owned by any one person or family.  Burr emphasized this point with me: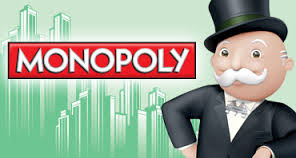 "I believe using your political office for personal financial gain is criminal."
This whole episode became a centerpiece to the high-profile squabble between then-Rep. Robert Brawley (R-Iredell) and Tillis.  Brawley ended up losing his committee chairmanship, and his May 2014 primary to a Tillis-recruited opponent.
A judge ended up ruling that the bail bond legislation was, indeed, a monopoly — providing some vindication for Brawley:
A North Carolina appeals court says a state law created an unconstitutional monopoly by allowing only one trade group to train bail bond agents.

The unanimous ruling Tuesday by a state Court of Appeals panel supports a Wake County judge, who last year blocked the law from being carried out. The North Carolina Bail Agents Association and a new rival called the North Carolina Bail Academy had been competing to provide the required training until legislators passed the law recognizing only the association.

Republican Rep. Robert Brawley of Iredell County this year criticized the law, saying it benefited the family of state Rep. Justin Burr. The Stanly County Republican is a bail bondsman whose father is president of the nonprofit association. Justin Burr excused himself from voting on the law.[…] 
Now comes legislation in the House sponsored by Rep. Jason Saine (R) and Robert Reives (D) which – -among other things — opens up bail bondsmen training to include entities other than the North Carolina Bail Agents Association.