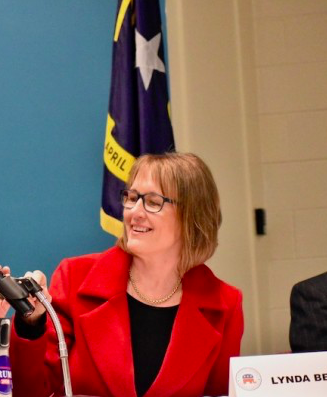 The Freedom Caucus,  whose members are arguably President Trump's most loyal foot soldiers in the US House, has gone public with its endorsement of Haywood County GOP activist Lynda Bennett in the race to replace Mark Meadows in DC.  (One would have to assume this development puts the final nail in the coffin for that "Lynda Bennett is a Never-Trumper" argument.)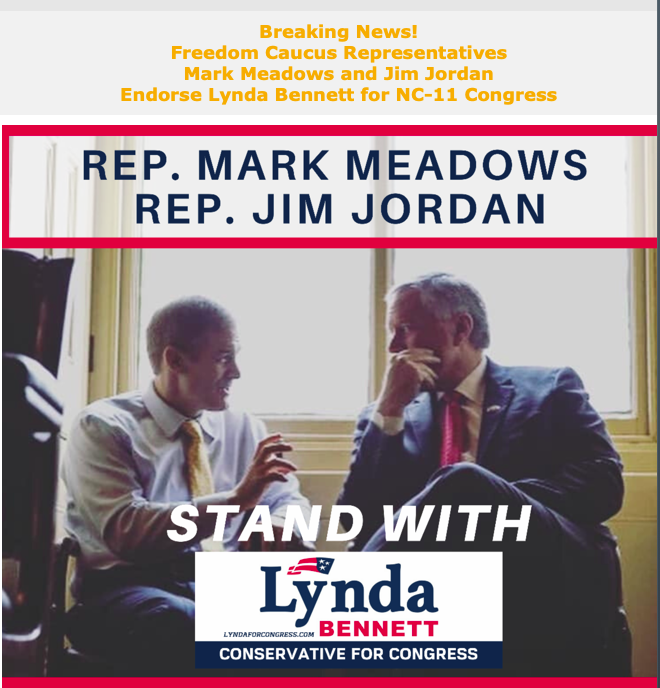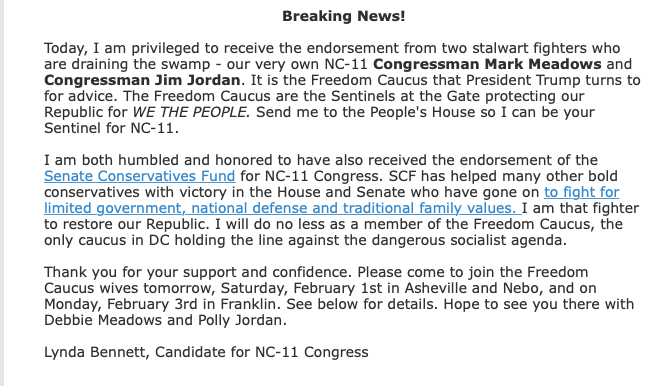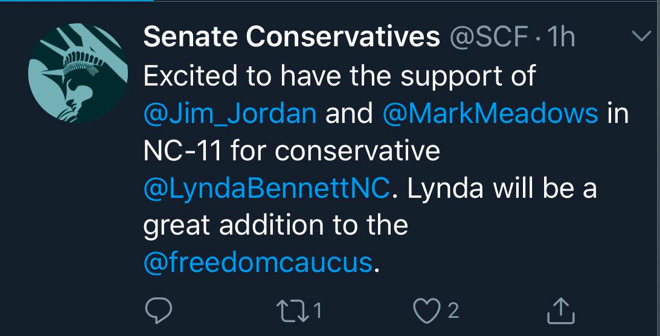 All of the GOP candidates (except former NCGOP vice chairman Wayne King) participated late last week in a candidate forum in Asheville.  During that event,  Bennett praised President Trump and promised to join The House Freedom Caucus upon her election.
This is the second time in recent months that Meadows and Jordan and The Freedom Caucus have played a high-profile role in a North Carolina election.   They aupported Greg Murphy in his special election victory to replace the late congressman Walter Jones.