NC Secretary of State debate: Goodwin lays the smack down, Marshall dodges and lies about her record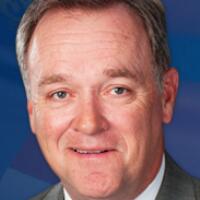 The two candidates on the November ballot for North Carolina Secretary of State faced off in a spirited debate in Raleigh Thursday evening.  Incumbent Secretary of State Elaine Marshall is arguably facing her toughest challenger yet — Republican and former federal law enforcement officer Ed Goodwin —   since her 1996 run against NASCAR legend Richard Petty:
  Republican Secretary of State candidate Ed Goodwin accused incumbent Democrat Elaine Marshall of backing what he labeled a subversive organization with revolutionary goals during a candidate forum Thursday night.

After threading patriotic themes and references to his military career into his earlier comments, Goodwin, a decorated Vietnam-era veteran, leveled the broadside during his closing remarks of the hour-long session.

"Ms. Marshall deeply upset me when she came by and supported the Occupy Raleigh people. As a veteran, I felt disrespected. I felt a little disgraced," said Goodwin. He is chairman of the Chowan County Board of Commissioners and a retired special agent with the Naval Criminal Investigative Service who now runs a family farm.

"That hurt me that an elected official of the state of North Carolina would do such a thing as that. That organization advocates for the overthrow of the government as we know," Goodwin said. "That was detrimental to business. People around the country called me and wanted to know what's happening in the state of North Carolina."

Marshall said afterwards that she was baffled by Goodwin's remarks.

"One time I went to the spy museum but that doesn't make me a spy," Marshall said.

"I attended both the Tea Party event and the Occupy event" as part of her job, she said. "I don't belong to either one of them. I try to listen to what their frustrations are."
WHAT ????  Has ANYONE in the Tea Party witnessed Elaine Marshall at a Tea Party event?  Watch this video to see Elaine in action with Occupy Raleigh.  Read On: 
Marshall said it is important in her job to understand the mood of the people.

"Unfortunately, public trust is dissipating in areas we used to think are very stable," such as banking and churches, Marshall said, and she wanted to hear reasons for that from those who feel disaffected.

Goodwin wasn't buying it. He became emotional, with clenched jaw and eyes moistening as he talked about risking his life in service to the country to defend everyone's rights of association and free speech, but feeling the need to speak out for friends who died in Vietnam in defense of an American way of life the Occupy movement protests.

Marshall said she appeared in an official capacity to welcome the group to the state capital. Goodwin said people should view a video of Marshall at the event and make their own judgment about it.

"Thanks for being here," Marshall told the crowd in the video from the October 2011 event. "My only question is what took you so long?" 

In another spot she says: "Let's keep marching the streets and showing what we really believe … self-regulatory organizations in the financial world don't work.

"But most importantly, thank you for bringing balance to this debate, this discussion, this energy to put our country back on the right course," she said.

The video was posted on the left-leaning Daily Kos web site by Marshall campaign manager Tiffany Reynolds Richardson.

"There are a lot of politicians trying to cozy up to Occupy Wall Street — but very few are actually hitting the streets to stand with them," Richardson wrote in a commentary accompanying the video. "That's why I'm proud to be working for North Carolina Secretary of State Elaine Marshall — someone who hasn't just embraced the OWS protests, but has actually joined with them on the streets of Raleigh!

"Watch the incredible video of Elaine firing up the #Occupy Raleigh crowd last week," Richardson wrote. 

Goodwin is not the first candidate to question Marshall's link to the Occupy movement. Pilot Mountain funeral home executive A.J. Daoud, Goodwin's Republican primary opponent, raised the issue at a meeting of the Surry County Republicans earlier this year to announce his candidacy, according to the Mount Airy News.

"I don't know how you guys feel about it, but it makes me feel sick to my stomach that the secretary of state is being endorsed by Occupy, who harm our police officers and promote violence," the newspaper quoted Daoud as saying. Daoud is a former police officer.

But most of the night was spent addressing business-related questions during the question-and-answer session of the forum, sponsored by the Wake County League of Women Voters and the North Carolina Center for Voter Education. The secretary of state oversees many state government functions related to business and economic matters.

Marshall touted policies she implemented to take politics out of the office, and to provide what she believes to be the best educational training of notary publics of any state in the nation.

She repeatedly drove home the message that she was modernizing the office with electronic technology. That makes business creation faster, and accommodates real estate and financial interests in seeking information vital to their daily work, she said.

She said her office has been vigorous in rooting out fraud, identifying bootlegging businesses and Ponzi schemes that take money away from legitimate businesses and prey on vulnerable seniors. […]
Really?  We just heard about an SEC bust of a Ponzi scheme based in Lexington, North Carolina.  Those are THE FEDS.  Where were Ms. Marshall and her troops?  The feds also recently busted a Hickory based Ponzi scheme that had been going on SINCE Elaine Marshall was first elected secretary of state.  There are also serious ethical — and potential legal — questions about state treasurer (and Marshall ticket-mate) Janet Cowell's deal with Erskine Bowles to invest state retirement funds in Facebook's disastrous IPO.  Where has Marshall — the state's chief securities investigator — been on that one?   
It's time for a change.