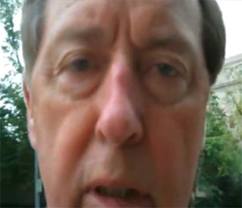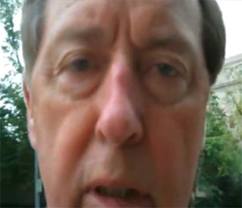 If at first you don't get your way — sue, sue sue.
The North Carolina Democrat Party has stepped up to the plate with its lawyers to sue over the redistricting plan recently approved by the Feds. The plaintiffs include a lot of Democrat politicos with the prefix "former" attached to their names (former state Senator Margaret Dickson, former Congresman Bob Etheridge, etc.):
Dozens of people sued Thursday to challenge redistricting plans for the Legislature and North Carolina's congressional seats, saying the boundaries are illegal under state and federal laws although federal attorneys announced earlier this week they wouldn't object to them.

The 113-page lawsuit, filed in Wake County Superior Court and backed by Democrats, argues the maps should be struck down and boundaries redrawn because they illegally cluster black voters in certain districts, needlessly split hundreds of voting precincts and cross too many county lines.

The 44 plaintiffs, who include several former and current Democratic lawmakers who live in districts being challenged, reinforce in the lawsuits arguments made by Democrats during General Assembly debate over the maps in July. The proposed lines illegally "pack" black voters from other voting blocs so they'll have less influence to elect candidates, impeding racial progress, according to a memo laying out the lawsuit obtained by The Associated Press. The result, Democrats argue, are confusing districts that look more like paint blotches than reasonably shaped boundaries.
Oh, of course.  Kind of like Mel Watt's 13th congressional district, which travels up I-85 from Charlotte to Greensboro.  You can open the driver and passenger doors on your car while driving that road — and in some cases — be in two different congressional districts.  You could be talking about the 2nd congressional district, which was gerrymandered in 2000 to protect Bob Etheridge.  At that time, Republican Moore County was in the same district with neighboring Lee and Harnett counties.  The Dems controlling things in the legislature moved us into the 6th district, represented by Greensboro's Howard Coble.  This move made the Sixth a long narrow snake traveling down 220 from Greensboro to southern Moore County.
Wait. There's more:
"The Legislature transgressed limitations on its powers established by the North Carolina and United States Constitution," the lawsuit reads, adding later that "perhaps most egregiously, the General Assembly has isolated the state's black citizens in a small number of districts."

Several groups also plan to file another redistricting challenge in court Friday.

A three-judge panel, chosen by state Supreme Court Chief Justice Sarah Parker, will hear the challenges. Successful litigation could lead to delays in the 2012 election calendar if maps have to be reworked.

Republicans say the maps are lawful. They say Tuesday's decision by the U.S. Department of Justice not to oppose the maps on the basis of certain racial discrimination grounds is proof the boundaries were written strictly according to the law.

The minority-packing accusation "is as false as it was in the debate that was used when the maps were passed," said Rep. David Lewis, R-Harnett, the House Redistricting Committee chairman. "These folks have been threatening to sue us for months, so I'm not at all surprised."

Republicans such as Lewis said they were obligated by the Voting Rights Act to create majority-black districts where the population allowed for it, but two current lawmakers argued against the validity of the maps.

"The Republicans in the General Assembly who drew these maps came up with a plan that re-segregates North Carolina as much as possible and then hid behind federal law to justify it," Senate Minority Leader Martin Nesbitt, D-Buncombe, and House Minority Leader Joe Hackney, D-Orange, said in a joint statement.

The maps, if finalized, still are expected to help Republicans seeking to cement their recently gained political power at the Legislature through the end of the decade. Election data also indicate the GOP could win as many as 10 of the 13 N.C. congressional districts.

….

According to the memo, Thursday's lawsuit says Republicans failed to comply with a 2002 state Supreme Court ruling that state mapmakers must follow the state constitution's "whole county provision." The provision bars the splitting of counties to form state House and Senate districts as long as boundaries first comply with Voting Rights Act requirements to protect minority voting strength.

Democrats offered plans that divided fewer counties than the 49 divided in the Republicans' state House plan and the 19 split in the state Senate plan, but they were rejected during debate, the memo said.

The Legislature's plan also needlessly split more 500 voting precincts where more than 2 million people live, the memo said. Opponents said Republicans often carved out black voters to lump them into districts so surrounding districts would have an increased white Republican population, even though they weren't required by law to do so.

The boundaries are unlawful, the plaintiffs argue, because about 50 percent of black adults are placed into three congressional districts, 10 Senate districts and 25 House districts.

The lead plaintiff is former state legislator Margaret Dickson, D-Cumberland. Other plaintiffs include current Democratic state Rep. Alma Adams of Guilford County; Sen. Linda Garrou of Forsyth County and former U.S. Reps. Tim Valentine and Bob Etheridge. Another plaintiff, Robinson Everett Jr., is the son of the late Robinson Everett, who sued over the shape of the 12th Congressional District during the 1990s.

The plaintiffs' lead attorney is Eddie Speas, former chief deputy attorney general and ex-general counsel for Gov. Bev Perdue.

Defendants listed include the state, Republican legislative leaders and the State Board of Elections.
These people demand that black political power be maximized.  When you give them what they want, they howl 'discrimination' and 'segregation.'
How much of a GOP conspiracy can this be, if BarryO's Justice Department approved the redistricting plan?  This sounds like a pack of sore losers upset about (1) being off the government payroll, and (2) having their "good thing" spoiled by Republicans.  Lawyers will get their pockets lined.  Politicians will howl and demagogue.  And we will be forced to stand quietly by on the sidlines, taking it all in.  Business as usual.