Moore Votes 2011: Here come the celebrity endorsements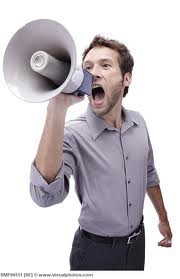 The week before an election typically brings celebrity endorsements and bombshell news stories detailing political scandals.  Here in Moore, we are beginning to see the celebrity endorsements for council and mayor in Southern Pines and Pinehurst.
Some weeks back, we reported that four of the five living former mayors of Southern Pines had formally endorsed the mayoral candidacy of councilman David McNeill.   Retiring Southern Pines mayor Mike Haney — via a letter to The Pilot — has added his name to the list of mayors backing McNeill:
The election for Southern Pines mayor and two of the four council seats is critically important. Therefore, I am taking the rather unusual step of recommending three names I think the voters of Southern Pines should vote for.

For council there are four candidates vying for two available seats. I recommend Fred Walden and Jim Simeon. For mayor there are two candidates. I recommend David McNeill.

Fred Walden is an experienced incumbent running for re-election. I value his fair-minded, thoughtful approach to issues. Having served with Fred for several years, I have always admired his steady and dependable common-sense approach to issues. I have the utmost respect for him.

Jim Simeon is an experienced school superintendent and chamber of commerce executive. He currently is serving our town as a member of the planning board. His proven administrative and problem-solving skills would be a valued addition to the council. He has a keen sense of what is important for the future of our town.

As mayor, a very important responsibility is to ensure that all voices are heard on issues. David McNeill has the temperament and determination to ensure that the best from the collective minds of the council members is delivered to the decision-making process. David is a former county manager and has spent his career as an effective administrator. He possesses the qualities necessary to be our mayor.

We as a community are fortunate to have folks of this caliber willing to serve. All the candidates care about our town, and we benefit from their interest and passion. Of the candidates, the three I have recommended, I believe, will best serve our community going forward.
Former Pinehurst village council member Lorraine Tweed  — also in a letter to The Pilot — has thrown her support behind mayoral candidate Nancy Fiorillo and council candidates John Cashion and John Strickland:
Having served eight years on the Pinehurst Village Council, I feel that I am acquainted with the qualifications it takes to get the job done. Our village is at a crucial turning point in its history. Good, honest leadership is a must.

My vote for mayor will go to Nancy Fiorillo. She has the experience and integrity to be mayor. Nancy is a strong, decisive leader with no hidden agenda, the only council member who had the courage to vote against the increased density for the Traditions complex.

For council my votes go to John Cashion and John Strickland. Cashion is a quiet, effective leader with experience in municipal government.

He is committed to work for the best solution possible for Pinehurst citizens on issues that impact our future. Living in Pinewild, he will help Pinewild residents integrate into the Pinehurst community.

John Strickland, a third-generation Pinehurstian, has served on a number of village boards and commissions. His vision is to build on the character and traditions of Pinehurst so that it will be a vibrant village for people of all ages.

Please consider your votes carefully. The future of our community depends upon it.
Tweed's endorsement is not much of a surprise.  Her husband is Fiorillo's campaign treasurer.  The endorsement does signal a major political split between Tweed and her longtime political allies Joan Thurman and Ginsey Fallon, who are running for, respectively, mayor and council.   That trio has worked well together for years on campaigns — especially those for SpeakerrrrrRichardMorgan.™