NC praised for "end of partisanship"
Isn't it amazing how the media cheers when GOPers cave on demands from liberals, but never never demands that liberals do what Republicans want? CNBC has announced that North Carolina is their #1 state for doing business.  Why, you ask?
Powered by an economy that has hit its stride, and turbocharged by a long track record of innovation, North Carolina is America's Top State for Business in 2022.

The Tar Heel State has always been a contender in CNBC's annual competitiveness rankings, rarely finishing outside the top 10 since the study began in 2007. The state finished a close second last year. But 2022 is the first year it has been able to climb to the top.

What made the difference this year? For one thing, state leaders keep managing to put aside their very deep political divisions to boost business and the economy.[…]
Translation:  The GOP majority gave Governor Cooper everything he wanted.  Here's MORE:
[…] When Democratic Gov. Roy Cooper signed a deal in March with Vietnamese electric vehicle manufacturer VinFast to build a $2 billion factory in the state, State Senate President Phil Berger and House Speaker Tim Moore, both Republicans, were close at hand. The three had worked together, across party lines, to craft a $1.2 billion incentive package sealing the deal.

"VinFast's commitment to North Carolina solidifies our position as a global leader for fostering innovation and supporting businesses," Berger said that day.

It was not the first time the trio had worked together to craft a transformative deal. Last year, Apple announced it would build its first East Coast hub in the state's Research Triangle region in exchange for as much as $846 million in incentives.

"This is what happens when we work together. This is what happens when people with different viewpoints, different thought processes, come together," Moore said at the event announcing that deal in April 2021

"We had a tough election in 2020," Cooper said that day. "They tried to get rid of me, I tried to get rid of them. We ended up the same way we were. And I think we looked at each other and said, 'This is what the people of North Carolina have voted for. We've got to work together to get positive outcomes for our state.'" […]
"The Ballad of 'Reasonable Roy.' "  Tell me this guy does not have his sights set on DC.  How do you campaign against him, now?  He can simply say: "I was right there with Mr. Berger and Mr. Moore when it mattered."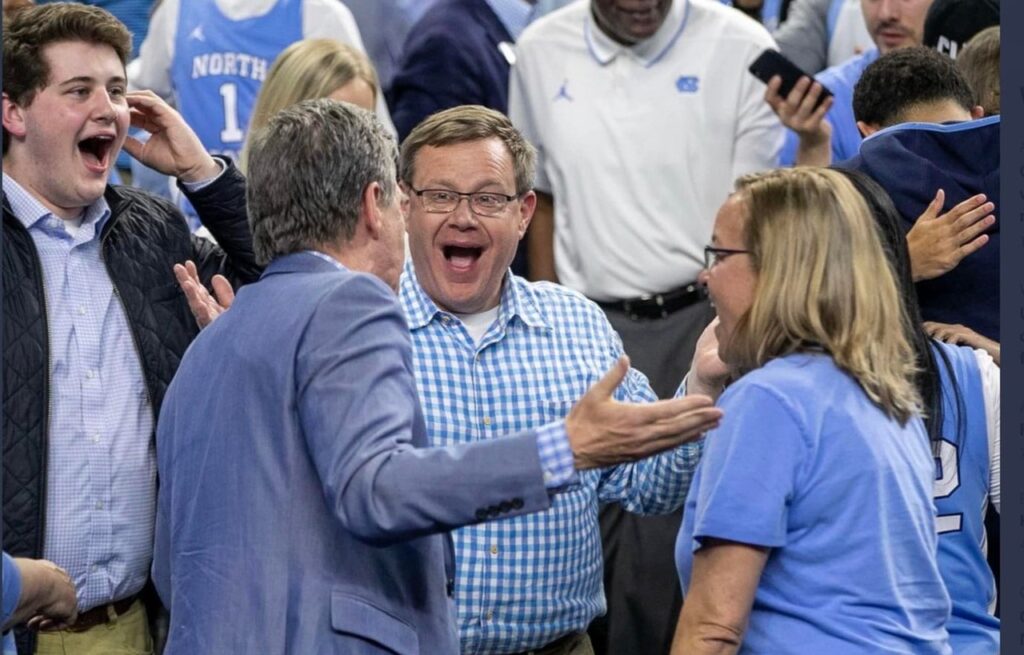 MORE:
Sure enough, last fall, Cooper and the General Assembly finally came together to pass a two-year state budget — the first comprehensive spending plan since Cooper took office in 2017. This month, Democrats and Republicans came together again on adjustments for the budget's second year, which the governor signed into law on Monday. And the two sides announced that they are close to a deal on expanding Medicaid, a bone of contention for as long as Cooper has been in office.

"Divided government is working in North Carolina," wrote Alexander H. Jones in the blog Politics North Carolina in April, citing the incentive and budget deals as evidence. "Cooper and the Republicans have worked together hand-in-glove." […]
*Now, if they ONLY had a super-majority* …
[…] "We disagree about plenty, and my vetoes have been able to stop a lot of bad legislation that has come forward," Governor Cooper said in an interview on CNBC's "Squawk Box" on Wednesday morning. "But high-paying jobs for our people is something we have to agree upon."
"Bad legislation" = "conservative stuff".
MORE:
[…] "I've had both Republican and Democratic leaders of both the House and the Senate on each side of me as we make a presentation to the company that this is where you need to be, you're gonna get predictability, reliability, consistency," Cooper said. "Businesses look for that and they also look at what happens after the deal is done. Does state government, local government continue to work with them and try to help them succeed. Some of our best recruiters are CEOs who are already here."
Following Roy like puppies.
[…] Indeed, North Carolina's solid finances are the cornerstone of the nation's top Economy as measured by the CNBC study. The state's credit rating is pristine; its fiscal balance is sound. Economic growth, at 6.7% last year, and job growth at 3.6% were among the strongest in the nation, according to government statistics.[…] 
Hmmm.  Giving Roy credit for Dale Folwell's work.
[…] But that is just the beginning of North Carolina's strength.

The state ranks No. 2, behind only California, for Access to Capital.[…]
Wait.  So, it's GOOD to be ranked right with the disaster known as California ????
[…] Having the nation's second- and sixth-largest banks based in Charlotte (Bank of America and Truist Financial, respectively) provides a home field advantage of sorts. But North Carolina companies also attracted some $3.5 billion in venture capital investments last year, the sixth highest in the country, according to the National Venture Capital Association. And state grant and loan programs for business have gotten new life under the state's bipartisan truce.[…] 
Don't kid yourself.  We're getting two more years of "bipartisanship" — supermajority or no supermajority.  Everybody talks like Tillis now.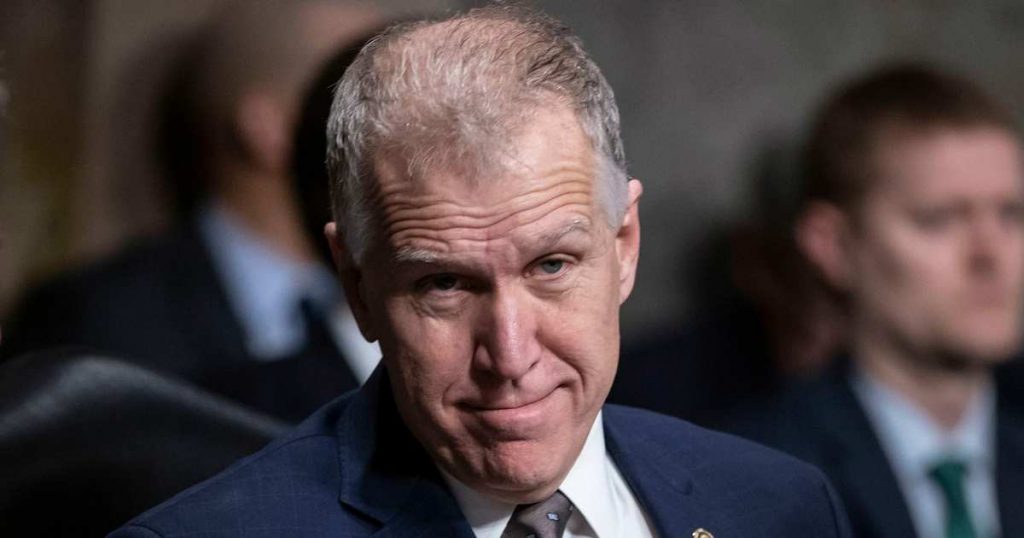 MORE:
[…] No state is perfect, however. North Carolina ranks No. 28 for Life, Health and Inclusion.

The state long ago retreated from its controversial "bathroom bill" known as HB2 after intense criticism from business. In 2017, legislators agreed to repeal the provisions in the law requiring people to use bathrooms corresponding to the gender on their birth certificate. The rest of the law expired in 2020.

But North Carolina remains one of just five states with no law protecting nondisabled residents from discrimination, according to the National Conference of State Legislatures.

In his CNBC interview, Cooper said the state does need statewide protections. "I am pushing for that," he said, but he conceded it is one of his disagreements with political opponents. He noted executive orders to make sure the state is protecting LGBTQ+ rights, including a ban on any contracts with organizations that engage in conversion therapy. "We're holding them at bay on cultural wars," he said. "We are sending the right signals."[…]
Holding "political opponents" at bay?  *That's not very bipartisan.*
[…] Cooper also pointed to his cabinet as the most diverse in the history of the state, North Carolina being No. 1 among states in the percentage of women in the tech work force, and its position as the state with the most four-year historically Black colleges and universities, one of which graduates more black engineers than any state in country (North Carolina A&T).

The state also lags in two other important Life, Health and Inclusion metrics: per capita public health spending and hospital resources. Both are among the many areas where North Carolina's explosive growth is straining resources.

On abortion, which the governor said led a film production to move this past week from Arkansas to North Carolina, Cooper said it would remain legal "as long as I am governor." He has vetoed abortion bills, but added that he will need support in the legislature and votes in the upcoming elections to sustain those vetoes. "I will not back down on women's rights. … businesses know they need to have their employees protected."[…]
Oh, good.  Sacrificing more babies so we can have the honor of Wilmington pretending to be L.A. in another really horrible Hollywood production.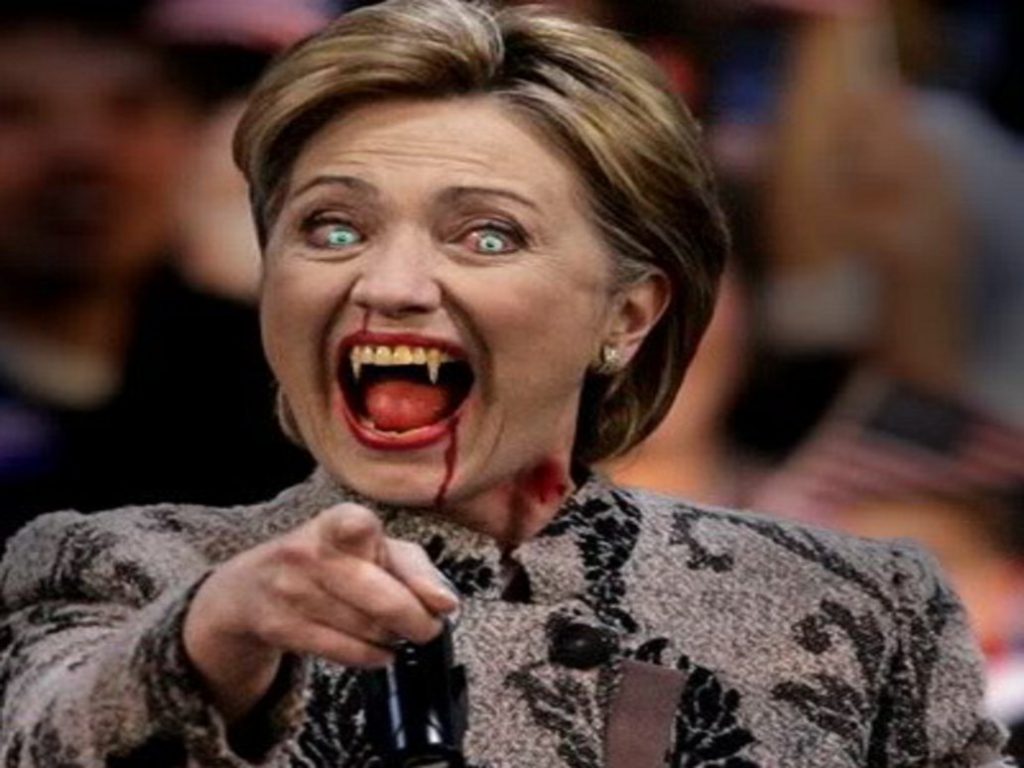 I tell ya.  When I'm right, I'm RIGHT.