NC-09: Ginger McCready FILES! (Trumpets sound, tears of joy flow in driveby newsrooms from Murphy to Manteo to NY to DC)
Democrat Ginger McCready,  who cries and whines more than ANY U.S. Marine in American history, has valiantly stormed the state board of elections building with the hope of being the first man to lose the same congressional race two years in  a row to two different opponents.
Lil'  Ginger brings the total number of candidates at the close of filing period DAY 2 to FOUR:  One Democrat, Two Republicans, and One Libertarian.
One wonders if THIS TIME, the Democrat boy wonder will be forced to answer a few questions like:
Why is there all of this shady  money, with his and his associates' fingerprints on it, in the hands of Democrat operatives all over the district performing the same thing, or worse, as McRae Dowless?
What has he promised all of the radical gay and abortion fanatics he's imported to North Carolina to campaign for him?
What were those covert meetings at Erskine Bowles's house, featuring candidates and elections officials from Robeson and Bladen counties, all about?
I'm not holding my breath for these to be posed by the drivebys.  (I don't believe that most of the alleged men in the driveby press corps have the cojones to cross The Anointed One. )
I am also finding it strange that — two days into the filing period — we have not seen all the big names we got promised on the GOP side.  Nothing against Fern Shubert or Stony Rushing, but there are some others out there on the GOP side who have the infrastructure and funding to slug it out with McCready on an even, or superior, level.
Former state senator Tommy Tucker has backed out.   Union County GOP chairman Dan Barry has backed out.  State senator Dan Bishop has suddenly gotten very quiet.  I hear former Mecklenburg County commissioner Matthew Ridenhour is still out there.
I am hearing some speculation from folks in the know in Raleigh that the NCGOP powers-that-be are seriously considering conceding this round of campaigning and taking a mulligan in 2020.  Trump and Forest will be leading the ticket, and cash will be flowing through the state.
This scenario would not surprise me.  We are talking about the same crowd that threw Barbara Jackson under the bus and handed the libs the Supreme Court because of a B.S. poll with 50% undecided that showed her "losing."
Of course, that's where the $3 fundraising pitches come in.  (Maybe they just don't have the money to combat the Ginger juggernaut. )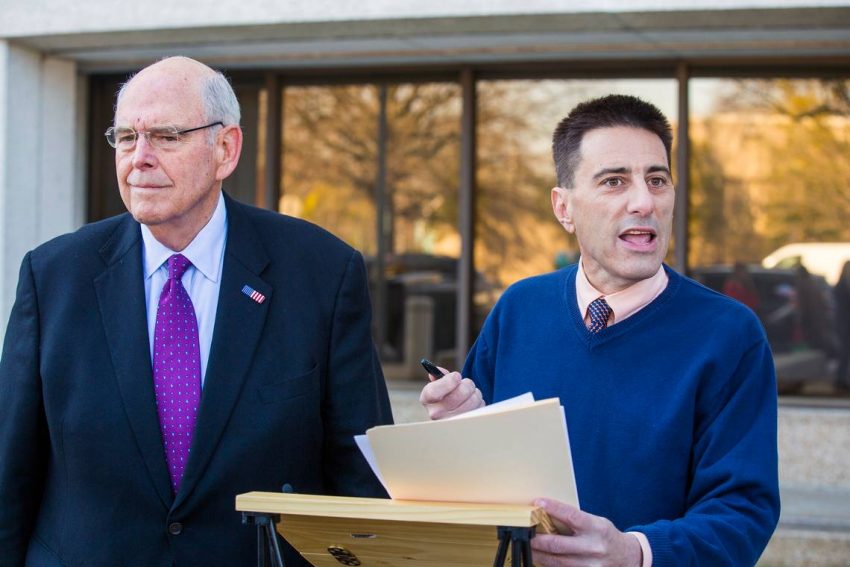 I can hear the whiny spin now:
"McCready has been sitting out there unscathed raising money and winning sympathy while we've been getting our brains beat out in the media and at the board of elections.  He has the cash and name ID while our candidate would have to start from scratch."
That's where actually defending Mark Harris and the party in late 2018 and early 2019 would have come in handy.  That's where fighting back might have helped.
Letting McCready HAVE a seat that has been in GOP hands for 60 years is stupid.  Yeah, filing for 2020 begins in December. But this guy would get to run next time as an incumbent propped up by Hugh McColl and Erskine Bowles and Jim Rogers and David Gergen, as opposed to a no-name punk kid fresh off of a visit to The Candidate Store.™
(Of course, The Candidate Store™ has been soooooo good to so many on "our side" :  Patrick McHenry, Richard Hudson, and David Rouzer, to name a few.)
Any idea of conceding this fight before it really gets started needs to be deep-sixed NOW.