NC-09: Another one bites the dust.
The Robeson County Board of Elections has had its second resignation in a week.  That knocks the group down to three members — two Democrats, one Republican.  (One Republican resigned roughly one week ago.)  The group stands a strong possibility of shrinking even further to TWO — one Republican and one Democrat — if chairman Tiffany Powers is removed by the state  board of elections on September 5th.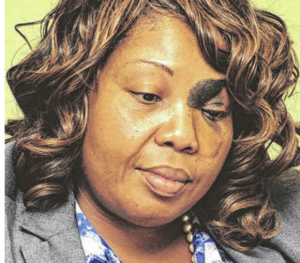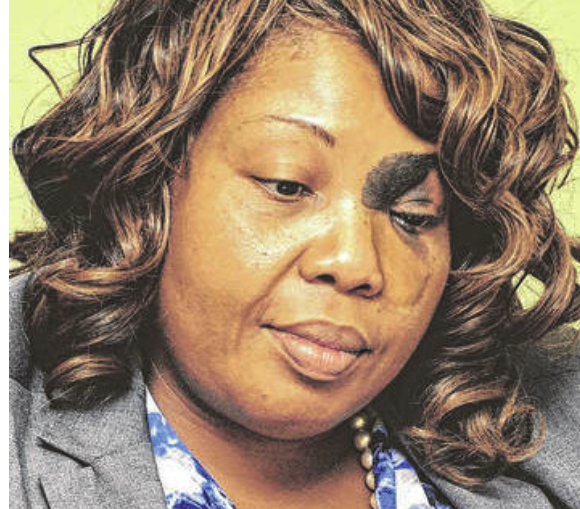 Powers and Karen Nance, both Democrat members of the Robeson County board, were slated to appear before the state board of elections in Raleigh on September 5th to answer allegations of improper partisan political activity.  Yesterday,  though, Nance submitted a letter of resignation to the state board — making September 5th a moot point for her.
Powers is accused of improper electioneering.  She posted a photo of herself with Dan McCready on Facebook.  FEC records show she  made 100 donations to Democrat  candidates in 2017 and 2018.  She made a total of FOUR donations to Dan McCready while serving on the county board of elections. 
(Sources tell us Powers will attempt to discredit the photo with McCready to the state board by claiming it was taken before she joined the county board.)   We found media reports indicating that Powers has been serving on the board at least since September 2016.   McCready first went public with his intention to run for the 9th district in May 2017.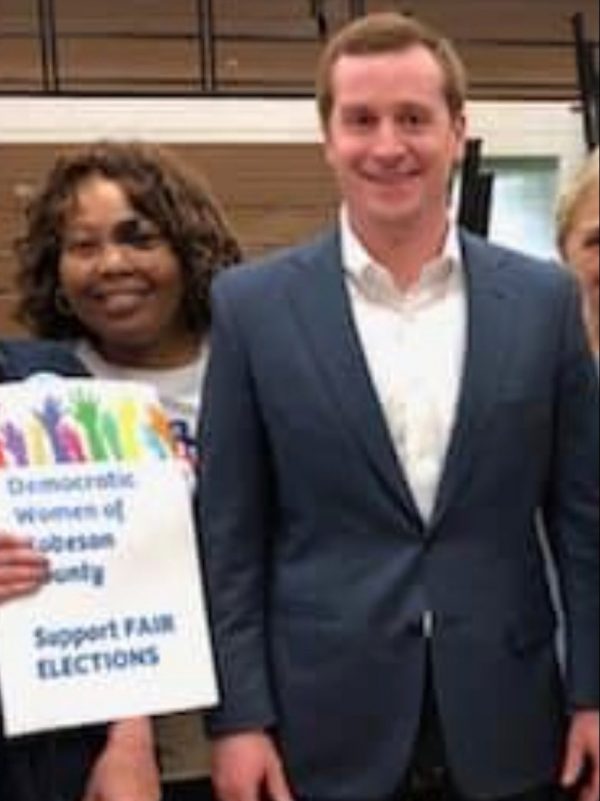 On top of all that,  the acting director of the county board of elections appears to be a convicted felon.  Here's the Voter Integrity Project with the details: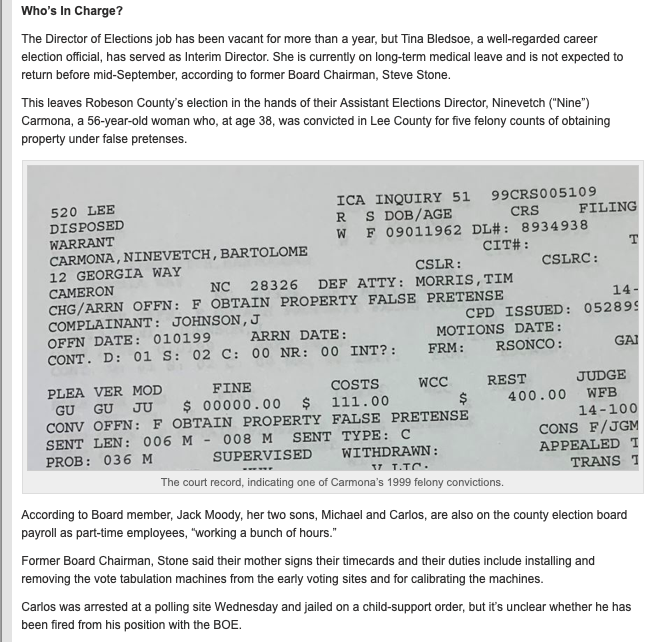 All of the drive-bys who shamefully went all-McCrae Dowless, all-Bladen-County all-the-time really need to be ashamed of themselves.    The real slime and corruption is, was and always will be in Robeson County,  Fears of being called "racist" — plus the, um, "generosity" of some in-county powerbrokers toward Raleigh politicians — keep anyone in state government from seriously digging into the goings-on in the county.  That's GOT to change.