NC-03: Stuff. (And more stuff.)
CANDIDATE FORUM.  Coastal Carolina Taxpayers Association — Craven County's Tea Party organization– is hosting a candidate's forum this Friday at 6PM.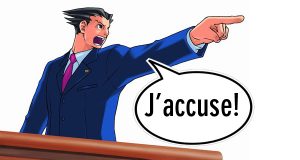 The place?  Orringer Hall Auditorium at Craven Community College. 
Of the cast of twenty-six who are seeking the seat that came open with the passing of the late great Walter Jones,  the group has commitments to appear from the following candidates:
Dana Outlaw, Democrat, of Craven County
Michael Speciale, Republican, of Craven County
Phil Law, Republican, of Onslow County
Phil Shepard, Republican, of Onslow County
Greg Murphy, Republican, of Pitt County
Gary Ceres, Republican, of Pitt County
Jeffrey Moore, Republican, of Wake County
Joan Perry, Republican, of Lenoir
Francis Deluca, Republican, of Wake County
Don Cox, Republican, of Beaufort County
Timothy Harris, Libertarian, of Craven County
Greg Holt, Constitution Party, of Craven County
(CCTA has identified Michele Nix (R) of Lenoir County and Richard Bew (D) of Carteret County  as  MAYBEs in terms of attending and participating. )
Four folks in that field  may have home court advantage here:  Outlaw, Speciale, Harris, and Holt.   (It's also no secret that a huge chunk of the CCTA's membership is infatuated with Mike Speciale.)  But there may be some undecideds there, and it will be most definitely a chance to earn some free media coverage and meet some new people.
It definitely will be a great chance for anyone in the Third stumped over WHO in that huge field they should back to get a few questions answered.  If you're in the Third District, and have the time, it's worth attending to ensure you're moving forward as an informed voter.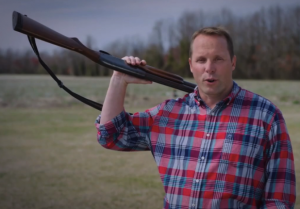 RALEIGH NOTICES ROUSE.  A little while back, we identified Greg Murphy, Mike Speciale, and Joan Perry as the top tier — aka most likely to make a runoff — in this primary.  It might be worth adding a fourth name to that list of top fliers in the primary — Lenoir county commissioner Eric Rouse (R).
We got word not long ago that Rouse was willing to self-finance a good chunk of his campaign.  (We're hearing of a commitment of at least $100,000 thus far.)
Sources also tell us Rouse has enlisted the aid of DC campaign consultant Mike Shields to help with this primary fight.  Shields has experience helping Newt Gingrich in the battle to bring a GOP majority to the US House, as well as a tenure as a senior political adviser to the Republican National Committee and the National Republican Congressional Campaign Committee (NRCC).
Raleigh's News & Observer — a subsidiary of the failing, money-bleeding McClatchy media empire — had a story today about Rouse being the first candidate in  the Third District race to take to the TV airwaves.  Some campaign pros I've talked to see the Rouse ad as "high-dollar" and an indication the gentleman from Lenoir County is prepared to spend a bundle from his personal reserves to compete for this nomination.  Stay Tuned.