NC-09: Are Democrats exaggerating / inflating McCready's military record?
It's nothing new for liberals to construct conservative-sounding imagery when running in areas that normally vote Republican.  If you read what Democrats and their slobbering sycophant sidekicks in the driveby media say about young Democrat Dan McCready, you'd think DEMs had recruited GI Joe, himself.

And now some drive by goodness:
[…McCready}  indulged a love of military history, visiting Gettysburg and devouring Ken Burns' Civil War documentary. Having a grandfather who'd served in World War II, he watched "Saving Private Ryan" multiple times, a story of an Army officer who gave his life to rescue a fellow soldier.

"He was always attracted to stories of people who were overcoming great odds to get something done," says friend Deirdre Pfeiffer, who now teaches at Arizona State. "He was always a can-do guy. I think he found that Tom Hanks character in Private Ryan as a kind of role model."

McCready went on to Duke University where he majored in economics. He also continued to play music and hike. It was on a backpacking trip that he met his future wife, Laura, the daughter of a textile company owner. While other students who graduated in 2005 went off to business careers, he joined the Marines.

He found himself at Officer Candidate School in Quantico, Va. That's where he met a classmate named Nick Borns.

"He said he wanted to be part of something greater than himself," Borns says. "And he knew the Marines take the tougher challenge first." […] 
And NOW here's the McCready campaign web site:
[….] Dan first felt called to serve our country in the years after 9/11, which happened while he was in college. Dan felt he had been given a lot and wanted to give something back, so he joined the Marines. Dan led 65 Marines in the 2007 Iraq surge.

While in Iraq, Dan found another calling. His fellow service members helped him find his Christian faith, and Dan was baptized in water from the Euphrates river. He went on to be honorably discharged as a Captain. […] 
Was it some kind of spiritual calling?  Or was it more like honoring the agreement he had with ROTC to pay his college tuition in exchange for service in the Marines?
McCready was at Duke from 2001-2005. 9-11 happened in 2001.  (That must have been SOME kind of "calling" to wait four years to move forward on honoring it. )
Duke has a Naval ROTC program which includes an option to join the Marines.  Duke NROTC offers quite a laundry list of benefits for recruits, which includes tuition payment, monthly subsistence stipends and stipends for textbooks.  Minimum term of military service you have to perform in return for all that?  FIVE YEARS.
According to McCready's LinkedIn  page,  five years is exactly what McCready served.   The Duke NROTC site says graduates go on to be commissioned as officers in their branch of service.  And that's apparently what happened with McCready.
A lot of the drive by coverage and Democrat propaganda might give you the impression McCready was the second coming of Sgt. York, Audie Murphy, or Rambo.  Here's another take:
[…] In Iraq, McCready led a 65-man communications platoon. Based along the Euphrates River near Ramadi, its task was to ensure a battalion's communications over an area bigger than Charlotte.

"When we got to the battalion there was some leadership challenges in our platoon," says Scott Stephens, McCready's master sergeant. Over time, he adds, there was "a total change in the way everything operated."

Along the way, Stephens says, McCready "earned the respect of everyone in the platoon."

Shaun O'Neal, a sergeant in McCready's platoon before the deployment, says, "The biggest thing that separated him from other leaders was he didn't micro-manage."

"He wasn't hounding you every second," O'Neal says. "The thing about lieutenants is, there's always . . . something to make fun of them about. Dan didn't have that. He was a good leader."

Discharged as a captain in 2009, McCready went to Harvard. He returned to Charlotte for a job with McKinsey & Co., a global consulting firm. In 2012, he left McKinsey without a clear idea of what he would do. All he knew was that he wanted to run a company "that would make a difference."[…]
Hmmm.  Wanted to "make a difference"?  (*I guess you couldn't do that in the United States Marine Corps, huh?*)
A communications platoon is not exactly one of the more dangerous postings one can find themselves assigned to as a Marine.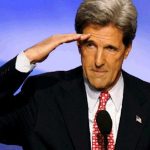 We'll give the little guy credit though.  Going to Iraq in 2005 was not exactly patty-cake.  But did he actually have the option to say NO?
I can already hear liberals screaming "How dare you attack his military service!"  (Never mind that they attack actual war heroes 24-7-365 without one bit of remorse.)
Dan McCready, like John F. Kerry, has thrown his five years in the Marines in our face every chance he gets.  (I can find you thirty guys within five miles of me who have much more impressive military records than McCready, but aren't nearly as braggadocious. )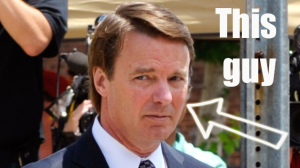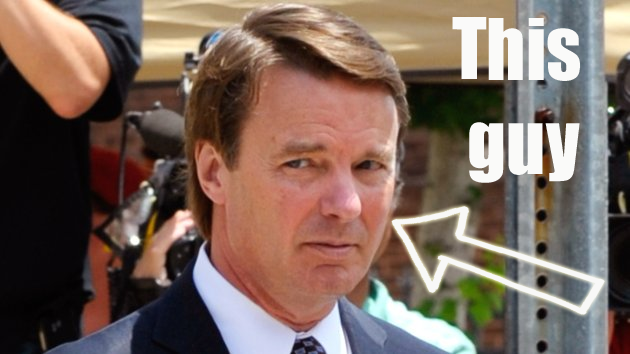 Some of the more impressive vets out there rarely say a word about what they've done.  You have to pull the stories out of them. McCready has pictures in his service uniform all over his campaign literature.  His PR team has practically made "Marine" their candidate's middle name.
If you set aside McCready's five years of service to honor an ROTC commitment for college tuition, he's not much different from Barack Obama or John Edwards.