The NCGOP vice-chairman post, that is.  Here's our boy Dallas:

You would think Dallas was a BOSS giving a sendoff to a respected, departing employee.  WOW. 
It's been one of the worst kept secrets out there that Michele Nix was running for Congress.  Who can forget, back in the waning days of the  2018 primary campaign for the Third district, when  she was chasing down Walter Jones seeking his blessing for a 2020 run?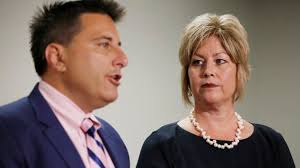 This whole resignation thing has been a long time in the making.  A lot of folks — including this site — had been griping about Nix traveling around on speaking engagements as party vice-chairman while sounding a lot like a congressional candidate.
Well. it appears someone has finally talked some sense into her.
Nix ran for the VC job as a Tea Partier, but grew quite comfortable at the top with Robin Hayes and Dallas Woodhouse.  (And Dallas sincerely sounds like he's going to miss her.)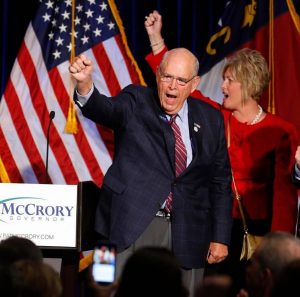 Now, this raises a new question.  Two people – Miriam Chu and John Lewis — are already out there campaigning for what was to be an open vice-chairman seat at this summer's NCGOP convention.  Will NCGOP leaders simply leave the post vacant until convention delegates can vote in a new candidate?  Or will they appoint an interim vice-chairman — say, Lewis — who can serve through the election of a new vice-chairman?
The party has been rolling right along with an absentee chairman.  The VC job has no real power.  You could leave it vacant until the election, let Dallas keep running the party into the ground, and no one will notice the difference.  
Nix already has a high-powered congressional campaign team in place:  fundraising queen Madison Shook and uber-consultant Johnny Shull, business partner and sidekick to conservative radio sensation Chad Adams.
She finished a surprising THIRD in  the Third Congressional District straw poll, the other night, behind state Rep. Mike Speciale (1) and Greg Murphy (2).