NC-03: Allen gets audited. (And it wasn't pretty.)
Audits are never fun.  It's not fun when the IRS shows up to do it.  When you're involved with the state government, it's no fun when Beth Wood and her team come calling.  Allen Thomas (D) quit his job as mayor of Greenville to accept an appointment from Gov. Roy Cooper to be executive director of The Global TransPark near Kinston,  He then  quit THAT job to run for The Third District seat in Congress left vacant by the passing of Walter Jones.
It appears state auditor Beth Wood has decided to examine Thomas's time at the TransPark.  And what she found ought to  raise concerns (1) for the people of Greenville who made him their mayor,  (2) about the judgement of Roy Cooper in putting someone like Thomas in charge of a whole lot of taxpayer money, and  (3) for the voters of the Third Congressional District, who he is asking to send him to (BIG) Washington.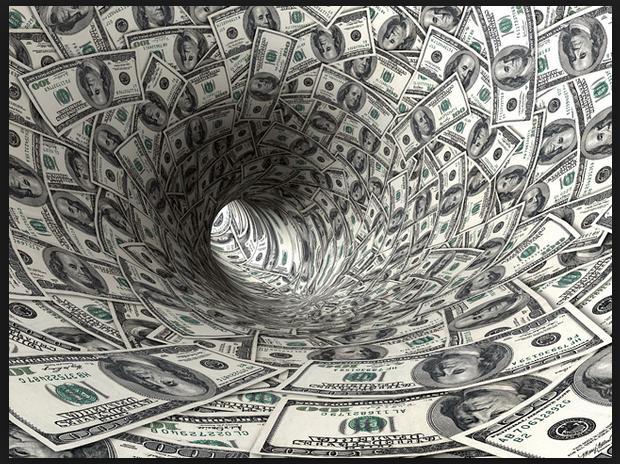 Here are the, um "highlights" of Wood's audit report:

[…] LACK OF MANAGEMENT OVERSIGHT AND COOPERATION RESULTED IN INADEQUATE INTERNAL CONTROLS OVER FINANCIAL REPORTING AND SIGNIFICANT MISSTATEMENTS  […]
*Now THAT sounds like something every guy or gal wants on their resumé or LinkedIn profile.*
MORE:
[…] The Executive Director and Controller (management) did not implement a proper system of internal control to ensure the financial statements were accurate and complete.
Auditors found:
The financial statements did not agree to the underlying accounting records, and management could not explain the differences.


The Controller posted twelve year-end journal entries outside of the accounting system with no evidence of review or approval. One entry for $454,407 was recorded to balance the financial statements because of accounting errors. The entry was not supported by documentation, and management was unable to provide a basis for the entry or to assist auditors in determining the necessary corrections.

The Executive Director did not review the financial statements that the Controller prepared.

Eight adjustments were required to correct obvious errors that indicated a lack of understanding of generally accepted accounting principles and to correct errors that were identified in the prior year audit.

Operating expenses (excluding depreciation) were overstated by $1,268,205, or 75% of the final audited balances.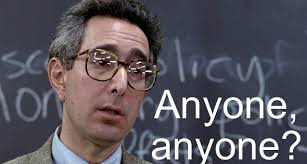 Can ANYONE think of a good reason to claim you spent $1.3 million  MORE than you actually DID?  (Anyone?)
MORE:
[…]
Beginning balances were misstated by $89,893 even though the Office of the State Controller (OSC) provided the required amount to management.

The notes to the financial statements and required supplementary information were incomplete and required significant corrections.

Management also failed to fully cooperate with the audit process. For example:
Management did not provide all required financial statements to OSA until February 14, 2019, (146 days late) despite certifying to OSC that it would provide the statements by September 21, 2018.

Management did not have a proper system of internal controls in place over year-end financial reporting despite certifying to OSC that it had established and maintained a proper system of internal control as required by North Carolina General Statute 143D.
Management failed to provide requested information by the agreed deadlines, resulting in scheduled fieldwork being postponed multiple times.
Management did not inform auditors of a subsequent event which required disclosure in the financial statements. Auditors identified the event through news articles 63 days after it occurred.

Management delayed audit finalization because it did not respond to auditor's repeated communication attempts. Management also failed to inform the auditors when the Executive Director announced his resignation on March 7, 2019. Auditors learned of the resignation though news articles on March 22, 2019, one business day prior to the Executive Director's departure.

As a result of its lack of oversight, management cannot ensure that its financial statements are accurate and complete. Consequently, there is an increased risk that:
Financial statement users could be misinformed about the Authority's financial condition or operating results.


Fraud could occur and go undetected.

Audit costs could increase, resulting in the diversion of resources otherwise 

available to management for use towards its principal purpose.

The Department of Transportation's audit report (where the Authority is reported as a component unit) could be delayed.

The omissions and errors in financial reporting occurred and were not detected and corrected by management, in part because:
Management did not understand its statutory responsibilities for ensuring a proper system of internal controls was in place.

The Executive Director did not ensure that staff responsible for the preparation of the financial statements were sufficient in number or possessed the necessary knowledge and training.

The Executive Director did not have an adequate year-end plan designed that would result in a complete and thorough review of the financial statements prior to submission for audit.

[…]