#NC-02: George Soros says THANKS to Renee Ellmers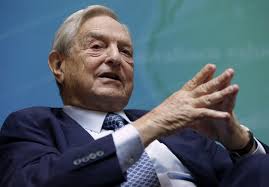 The N&O describes Main Street Advocacy as "business conservatives."  Michelle Malkin offers a more accurate picture of the group – -revealing the group to be a bunch of leftists with Rs next to their names operating off of George Soros and labor union cash.
As an aside, check out this post from Main Street's blog: 
"Is Senator Ted Cruz (R-TX) actually a senator — or a Republican? It's hard to believe that he is either one, in any meaningful sense, after his performance this past weekend.

On Friday, Cruz stood on the Senate floor and charged that Majority Leader Mitch McConnell had "flat-out lied" about having made a deal with Democrats to attach the reauthorization of the Export-Import Bank to a highway funding bill. Calling a fellow senator a liar is a violation of Rule 19 of the upper chamber's Standing Rules, which states that "No senator in debate shall directly or indirectly by any form of words impute to another senator or to other senators any conduct or motive unworthy or unbecoming a senator."

Calling the leader of one's own party a liar is even more out of bounds. Cruz refused to apologize and indeed referred later to McConnell as the "so-called Republican leader." He then attempted to break Senate procedures in an effort to push his own amendment to a vote." […]
*Yeah, sounds like a bunch of right-wingers to me.*
Anyway, back to Craig Jarvis and The N&O.  They had a piece to day head-lined: Business conservatives thank Ellmers on Ex-Im Bank stance: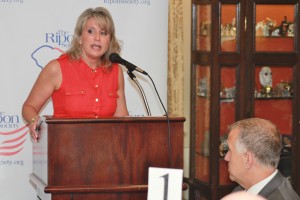 A conservative nonprofit group called Main Street Advocacy is buying radio and digital ads this week in North Carolina thanking U.S. Rep. Renee Ellmers for supporting the Export-Import Bank.

The campaign, focused on Ellmers' 2nd Congressional District, comes as a House vote to reauthorize the bank is expected in coming weeks. The Senate authorized it over the weekend.

The bank, a federal agency that helps United States companies sell their products overseas, is opposed by conservatives who see it as corporate welfare. Supporters, such as the U.S. Chamber of Commerce, say it will be harder to compete without it.

The bank expired June 30 because Congress didn't renew its charter.

The Club for Growth, another conservative nonprofit group, has been running ads criticizing Ellmers and several other Republican representatives across the country for their support of the bank.

The Main Street Advocacy ads, thanking Ellmers for "standing up to the Chinese," were unveiled Tuesday. A spokesman said it was a five-figure ad buy concentrated on the Raleigh and Fayetteville areas.

"Renee Ellmers has been a tireless advocate for North Carolina jobs and fiscal responsibility, and that's what this debate is really about," Sarah Chamberlain, chief operating officer for Main Street Advocacy, said in a statement. "The Ex-Im Bank directly supports over 160,000 American jobs while earning $674 million last year alone that went directly to the U.S. Treasury for deficit reduction. Washington needs more leaders like Renee Ellmers who will stand up for their constituents and not the special interest groups in Washington."
Um, NOT the special interest groups?  How come so little of her campaign money comes from constituents and more than THREE-FOURTHS of it comes from lobbyists?     Here's Renee singing the praises of the Ex-Im Bank in Cary.  One of the "small businesses" she references as a beneficiary of the bank?  A division of General Electric. 
The Ex-im bank benefits mostly large, politically-connected firms like GE and Boeing who really don't need the cash.  It takes the risk out of their decisions, and puts it in the hands of the taxpayers. In the age of The Internet, it is easier than ever for US small businesses to export around the world — without a dime of taxpayer money.
Her campaign kitty and her voting record are clear indicators that what the big dogs in DC think is a lot more important than what the folks back home do.  I wonder what Jim Duncan thinks about her support for the Ex-Im Bank?