NC-02: Ellmers agrees with Obama, tightens her embrace of the Green crowd
The media describe Renee Ellmers as a darling of the Tea Party. She's got an overwhelmingly GOP district.  Renee votes to increase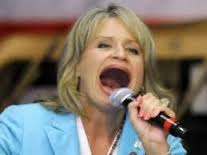 spending and the debt ceiling.  She gets reelected with 60 percent of the vote.  She berates her own constituents for criticizing her pro-amnesty views. She gets reelected with 60 percent of the vote.  This woman is a piece of work.  Campaigning like a doctrinaire conservative, and then pandering for the affection of the DC statists after the election is over.
We've already reported on conservative concerns about Ellmers and taxpayer subsidies for "alternative energy."  Now, Renee appears to be diving head-first into good ol' fashioned statism / radical environmentalism:
Republican Rep. Renee Ellmers says the federal government needs a climate policy, but rolling back the one put in place by President Obama is at the top of House Republicans' agenda.

The North Carolina Republican said that regulations ought to be done in a "reasonable, commonsense fashion," but Ellmers said the Envronmental Protection Agency "has been incredibly overbearing" in its administration of carbon regulations for power plants. Ellmers spoke Thursday at a National Journal event underwritten by the Wireless Foundation.

Still, Ellmers admitted that some work needs to be done to address domestic carbon emissions. Asked if she agreed with President Obama that the country's reserves of coal could not all be burned, Ellmers responded: "I don't think we can. I think he's right there." […]
So, Barry's right?  Is THAT what the voters said on November 4? MORE: 
[…] Ellmers expressed hope that the Republican majority would force Democrats and the White House to come to the table to work on an energy agenda, especially if the two chambers have to go to a conference to negotiate on any energy bill. "We'll continue to try to work with the president, but I see the last two years [of Obama's term] as building years for us to make growth on areas we can agree on," she said. […]

McNerney and Ellmers cochair the bipartisan Grid Innovation Caucus, which is designed to promote smart-grid technology to improve electricity reliability and security and make the grid more efficient. Both said that the federal government should play a role in incentivizing utilities and states invest in a modern grid, but that most of the growth would come from the technology sector through the production of more-efficient technology.[…]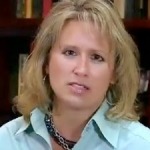 That means our "Tea Party darling" congresswoman thinks even more of our tax money should go into the pockets of monopolistic utility companies. *Oh, yeah.  Big corporations with a monopoly have PLENTY of incentive to innovate and increase efficiency.*
And does she seriously expect us to believe that the federal government — that *smooth, highly-efficient picture of efficiency and cost-effectiveness* — can actually contribute to making power-generation more efficient? 
The Soviets invented the term "useful idiot." To the left, and the DC establishment, that term fits Renee Ellmers perfectly.  To those of us back here in her district who actually THINK, a more appropriate label for her would be  "useless idiot."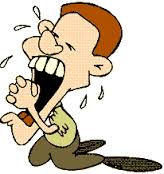 How far does this woman have to go before conservative voters in the Second District say 'Enough!' ???   SOMEBODY, please, primary this woman.  Please. (Please.)