NC-02: A three-way for the GOP?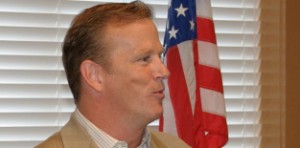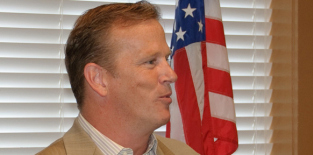 Just when you thought  you couldn't get enough of Frank Roche — he throws his hat back in the ring for the 2nd congressional district race.  The second place finisher in the 2014 GOP primary for this congressional seat will join Chatham County GOP chairman Jim Duncan and incumbent congresswoman Renee Ellmers in the May 2016  Republican primary.
Roche has rolled out a refurbished web site and an announcement video to herald his entry into the 2016 race.   Roche struggled wi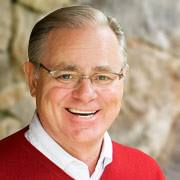 th name ID and fundraising in his last go-around against Ellmers.  The Wake County Republican lost the two-way primary 59-41 percent to Ellmers. Media reports indicate Roche spent raised and spent somewhere in the ballpark of $25,000 to $50,000 in the futile effort.
Our sources are telling us that national and state Tea Party-aligned groups are quietly aligning behind Duncan for the 2016 primary.  But now, there is some concern that Roche and Duncan could split the anti-Ellmers vote in the May 2016 balloting.
The congresswoman, in her third term, is viewed as easy pickings.  In recent months, she's angered pro-lifers, fiscal conservatives, and amnesty opponents, among others with her statements and votes in Washington.  There is still a lot of time.  Let's see how this shakes out.