Moore County Sheriff Lane Carter stepping down May 1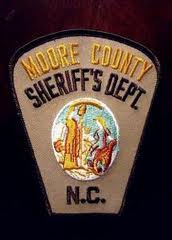 Moore County GOP leaders were surprised Tuesday evening with the news that county sheriff Lane Carter intends to step down from his post on May 1.  Carter submitted a letter announcing his intention to retire from office  to the county board of commissioners.
The county's GOP executive committee will appoint a replacement for Carter, also a Republican, to fill out the remainder of the current four year term.
Sources tell us that Neil Godfrey — a former SBI agent who has been serving for years as the department's chief deputy — is the front-runner for the appointment to fill out the remainder of Carter's term.  There is no word yet on whether Godfrey will accept the appointment.