Moore County: schools, commissioners set to spar over spending?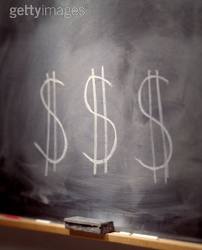 As word gets around about the $2 million surplus from last year's county budget, county leaders are bracing themselves for the stampede of beggars — with palms extended — headed to Carthage.  Many expect the bigwigs at Moore County Public Schools to be at the head of the line.  Some commissioners will try to speak up for fiscal conservatism and holding the line on spending.  The county will be encouraged by the school system and its advocates to shower that $2 million on the Central Office — to "do it for the kids."
Let's take a look at the facts.  According to county records, the number of students enrolled in Moore County Public Schools has only seen a net gain of 200 since 2006-2007.   Yet, county spending on the school system has increased from $26 million in 2006-2007 to $32 million for 2011-2012. 
The state pays for ALL classroom positions.  Assistant principals are paid for with county funds.   County funds have been used to provide the superintendent an $800 per month travel allowance, and a $250 per month travel allowance for assistant principals.  (Where are the assistant principals GOING?)
In the past, county money has been appropriated to the school system with very little — if any —  guidance as to how it MUST be spent.
So, be warned when you start hearing calls for more county money "for the kids."  It's for THE BUREAUCRATS.