Monkey Business Update: Fear and Loathing in Haywood County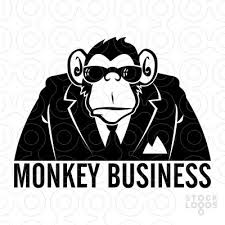 Haywood County is a quiet, sleepy locale in the western North Carolina mountains.  It's a rarity for that region — a Democrat stronghold.  Lately, its politics have become quite a raucous affair.
Local Tea Party activists took over the county Republican Party organization.  A Republican activist managed to pull off a shocking upset and win November's election for county tax collector. (Yes, Haywood County is the last in the state to elect a tax collector.) Right before the Republican was to be sworn in on December 1, the Democrat-dominated county board of commissioners decided to raise his bond to $410,000 from the $100,000 amount the outgoing Democrat tax collector had to obtain.  The Republican, beset with a few personal financial issues in his distant past, had some challenges in getting the county's insurance company to cover him for $410,000.  Therefore, the county government declined to swear in the Republican, and kept the defeated incumbent onboard to continue in his duties. Never mind the election results, and state law, and all of those other trivial things.  So, as you can imagine, this did not sit well with some folks in the county. 
Haywood County resident Monroe Miller — also an activist with the local Tea Party and county GOP — addressed the county commissioners on this matter at their December 15th meeting.  (Miller is the first speaker in the public comment time at the beginning of the meeting.)   I watched the tape of Miller's presentation.  He was very professional, very civil, and had all kinds of facts, details, and citations to support his presentation.  How did the commissioners react?  Here's what DEMOCRAT commissioner Kirk Kirkpatrick had to say (at about the 8:30 mark on the video):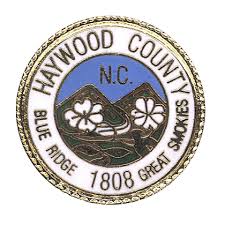 […] "I want to say that I'm thankful for being in this county and being here Christmas. And every person here. Even Mr. Miller. I'm happy for him. Every time I think about him, I'm thankful that when times are hard for me, that I could be him.  And I'm not."
For those of you who are native to the South, I think that is a variation of that old saying "Bless Your Heart."   Instead of showing disgust at these rude comments, the rest of the commissioners can be seen on the video giggling like school girls. What did Miller do to earn Kirkpatrick's wrath?
Miller made the case that the county government may have violated state law on numerous occasions in the hubbub over the tax collector position.
Miller cited NCGS 105-373, which requires tax collectors to provide a "settlement" detailing their official records at the end of their tenure. Miller said he had made a public information request for the incumbent Democrat's settlements for (1) the official end of his term of office, and (2) the end of his interim tenure on December 8.  According to Miller, the county manager had denied his request.
Miller also cited NCGS 153a-76, which says a county government cannot assign duties from one office to another, especially when those duties are conferred on the original office by law. THAT is what the county apparently did during the interim period while the Republican's bond situation was being debated and handled. Miller points out that the statutes allow a tax collector to take office and perform all duties, except collecting taxes, without a bond being in place. 
Miller also pointed out one more alleged transgression committed by the county:

"You cannot appoint a person to an elected office, except for a sheriff under certain circumstances."
Republican Mike Matthews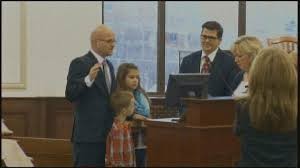 finally obtained the $410,000 bond coverage and was sworn in on December 8.  Miller noted that there has been no public disclosure as to (1) why bond was raised for Matthews AND Finance Department director Julie Davis, and (2) when that was approved.
Democrats are quick to point out that Matthews's personal financial position required a higher bond.  That sounds like a perfect argument for making the office appointed.  Anyone who is a duly registered voter AND a legal resident of the county can run for the position. What do you do? Open the personal finance records of all of the candidates to the voters? What do you do in the case of someone with financial issues getting elected to this job? You can't very well just dismiss the will of the voters — especially if no actual law has been broken.