Monkey Business Report: Dems pushing for expanded early voting + Sunday voting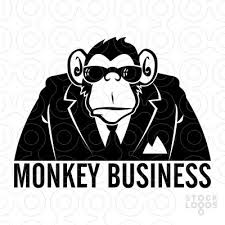 At least, in Moore County.  On June 27, the Moore County board of elections heard a presentation from Democrat-affiliated interests proposing FIVE early voting sites that will even be open and running on Sundays.   A decision on the proposal could come Monday, July 11, at an 8:30 AM meeting of the county board of elections offices in Carthage.  "Souls to the Polls" is the name the Democrats have put to their plan. 
Some religious Right interests are poo-pooing the idea, in general, of voting on Sunday.  Some fiscal conservative types are skeptical about the added cost in time and resources to accommodate the Democrat plan.  The toothless local GOP leadership has said they'll gladly work with whatever the board decides.  
You know what Sunday voting is really all about.  Stage buses right outside EVERY A.M.E. church on Sunday morning.  Have your favorite pastor preach some fire and brimstone about those Republicans, and then shepherd the flock right out the door, onto the buses, and over to the early voting sites.  Taxpayers will be aiding and betting Democrat GOTV.  
Personally, I think Election Day ought to be moved to a Saturday.  That would eliminate an awful lot of getting-off-work, picking-up-the-kids dilemmas a lot of voters face on Tuesdays in March and November.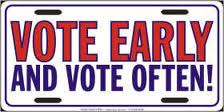 But THIS — I am not interested in playing into the hands of preacher / politicos on the payroll of the Democrat Party.  Many of them already push the envelope regarding political activities inside a tax-exempt "house of worship."
Stuff like this is likely coming to your county, too.  Moore County is a yellow-dog Republican county.  But, caught off guard, the majority can get popped with a nasty surprise.