Mike Pence fundraising for Tilli$$$$
News like this makes you wonder how seriously we can take all of this 'cleaning up the swamp' talk:
Vice President Mike Pence will attend a fundraising dinner with Sen. Thom Tillis in Greensboro on May 22, an important sign of support from the administration for Tillis, who faces a primary challenge in 2020.

The high-dollar event comes after Raleigh businessman Garland Tucker entered the race against Tillis for the Republican nomination. Tillis, a former NC House Speaker and first-term senator, is up for re-election in 2020. The event is paid for by Trump/Pence Victory, a joint fundraising committee for President Donald Trump and the Republican National Committee.

Tillis, from has faced criticism from some North Carolina Republicans for not sufficiently backing Trump on immigration issues, notably Trump's national emergency declaration. Tillis, who wrote an op-ed in The Washington Post explaining his rationale for voting against the emergency declaration, voted with the president after the backlash.

Tucker, in his first television ad, hit Tillis for his "flip flop" on the issue.
  How does Pence go from marching in the 9-12 Tea Party March on Washington to passing the plate for Tilli$$$$ ?
Pence has an image as a choir boy.  Tillis is the poster-boy for Pimpin'-while-in-office.  With him, everything has a price.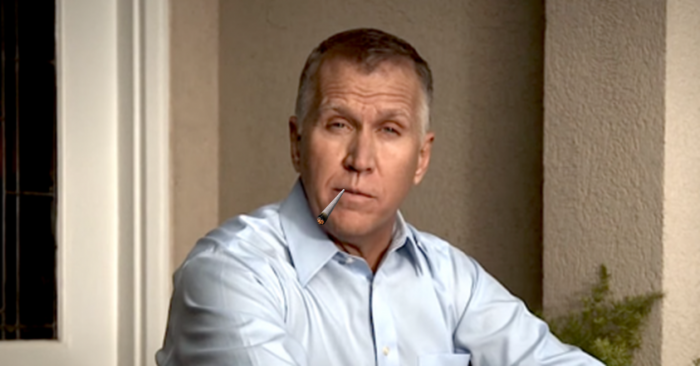 The National Republican Senatorial Committee has also been running ads supporting Tillis.  A former Trump advance man is being pushed as a candidate for NCGOP chairman.  A Trump  campaign rep is on the search committee for a new state GOP executive director.
In 2002, DC and a Republican White House pretty much picked Elizabeth Dole as our US senator.
Heavy-handedness  by DC in other states in the past has blown  up in the Trump White House's collective face.  Will it happen here, as well?