McIntyre to stick with re-election campaign to Congress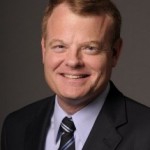 Congressman Mike McIntyre (D), an 8th Congressional District resident, will be on the ballot for  the 7th Congressional District race in May and November.  (YAWN.)  He issued the following statement to clarify his decision to forego a bid for governor and stick with his plans for re-election to Congress:
"My heart is in public service, and I love North Carolina. I am honored to have had my name considered for Governor, but there is simply not enough time between now and May 8th to construct the type of campaign that I would have liked to establish. I appreciate the many kind words and encouragement I have received. My plan is to run for re-election to Congress."
(*crickets chirping*)
I am SURE it was just a coincidence that this decision was announced right after Public Policy Polling released a poll of the potential Democrat field for NC governor that showed McIntyre with 6%, second to last  and ahead of only Bill "Two Percent" Faison.
Things won't be much easier for McIntyre in the House race.  This year, the 7th District is significantly different and more Republican than the one McIntyre has been representing since 1997.  The incumbent Democrat's home town and county have been removed from the 7th and put into the 8th district.
The NC Free Enterprise Foundation is reporting that McIntyre will have a primary challenge from a New Hanover County commissioner in May, and — if he survives that — will face one of two seasoned, well-financed Republicans in November.