McCrory: Probe ALL Raleigh politicos and their COVID "relief" $$$$ NOW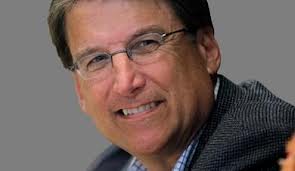 It appears the butt-hurt from 2016 and 2022 is still raging. 
Former Gov. Pat McCrory has stuck it to his pals in the GOPe by cozying up to the national 'No Labels Movement.'   Now, it appears he's taking one more jab at them regarding recent allegations on possibly improper Covid "relief" payments to top politicos in and around Raleigh:
Former Gov. Pat McCrory spent Wednesday morning questioning the legality of political consultants and lobbyists in North Carolina receiving federal loans meant to help small businesses during the COVID-19 pandemic. McCrory started his 9 a.m. radio show on Charlotte's WBT saying he needed to get something off his chest before launching into a rant about an article he read in The News & Observer.

The article reviewed the Paycheck Protection Program loans intended to bail out businesses forced to close or scale back operations at the height of the pandemic to stop the spread of the deadly disease. The forgivable loans were given out through the Small Business Administration, which has, since the mid-1990s, stipulated that entities primarily engaged in lobbying and political activities were ineligible to take its loans.

The N&O reporting found that that did not stop numerous North Carolina businesses engaged in either activity from applying, receiving loans and then having their debt forgiven

"Some are questioning whether it was illegal that they asked for these loans," McCrory said on air. "Me included." […]
The N&O's coverage focused on how much of each applicant's business could be classified as 'political.'  Some would suggest that an even more important point is being overlooked.  The SBA required that applicants demonstrate at least a 25 percent decrease in total revenue for the year(s) in question in order to qualify for the federal money.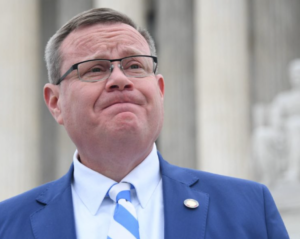 NC House Speaker Timmy Moore successfully applied for TWO federal loans for his Kings Mountain-based law firm. We had no access to the firm's financials to determine if it had actually experienced a 25 percent decrease in revenue for either of the two years he sought money for. 
Lt. Governor Mark Robinson and his wife, Yolanda Hill, were awarded TWO federal Paycheck Protection loans for their Greensboro-based business Balanced Nutrition.   IRS form 990s — submitted by the Robinsons to the IRS – for each of the years in question showed a significant increase in revenue.  No decrease of any kind.
Back to The N&O:
[…] None of the companies The N&O reported on have publicly come under federal scrutiny for taking the loans. Those that took it and spoke with The N&O said they qualified for the loan because political activities or lobbying do not make up the "primary" portion of their work, which the SBA considers 50% of a business's gross annual income.

McCrory told his audience that The N&O's reporting included "extremely powerful political operatives" who are "engaged in political activity" and who make "well above six figures and even some even seven figures." McCrory called on their clients to demand they return the taxpayer money, U.S. attorneys to get involved and for an audit to be done on their income to see if they actually met the loan's criteria.

He later told The N&O he believes the SBA would be in charge of auditing the businesses. "These are the former state directors of the Republican Party, who are now political consultants, who asked for money," McCrory, a Republican, said on air. "Former state senators who asked for money. Former aides to (Senate President Pro Tem) Phil Berger, former campaign or current campaign people for (Gov.) Roy Cooper and (Attorney General) Josh Stein and (Rep.) Dan Bishop. It's Republican and Democrat. It's bipartisan."

McCrory has clashed with some of those political figures, and The N&O asked him by phone after his radio show whether he zeroed in on them for personal reasons.. "Several of them have done Machiavellian things against me," he said. "But I'm bipartisan, and I am proud of some people not doing this."

He said on air and to The N&O that some political consultants didn't apply for loans, included those who worked for Sens. Thom Tillis and Ted Budd. Budd works with Jonathan Felts, a political consultant, who did not take a loan. Felts helped Budd defeat McCrory in the 2022 primary for U.S. Senate. Tillis works with political consultants Paul Shumaker and Jordan Shaw, who also did not take the loans.

"These are political operatives who give the appearance of disguising themselves as public relations in order to meet the broad criteria of this giveaway to help other people," McCrory said. "Businesses were shut down because of the government. Their businesses weren't shut down. I don't remember one campaign being shut down."[…]