Lots of interest by GOP activists in NC's 2nd congressional district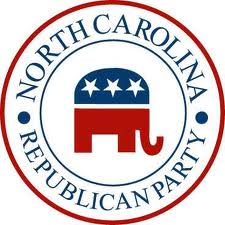 The 2nd District GOP convention met Saturday in Sanford. Organizers were clearly caught off guard by the large turnout for the first meeting in the newly reconfigured 2nd. Attendees spilled out of the building.  Seating was limited.
One of my moles in attendance reported:
"It was a real pleasant surprise to see all of those people in attendance.  The convention was a real success from that standpoint.  I guess folks were interested in getting to know all of the names and faces of the leaders in the new counties. "
The event was well-attended by the major GOP candidates on the May ballot.  Because of the packed agenda and the limited time of availability for the meeting venue, only current elected officials were allowed to speak to the gathered delegates.  Congresswoman Renee Ellmers (R-Dunn), the 2nd's incumbent in Washington, was present and did get a chance to speak.  According to my mole:
"She was a lot more humble than I've ever seen her.  Her attitude was all 'Let's be friends.'  It was a radical departure from her usual Marie Antoinette — 'let them eat cake' — attitude.   She's evidently feeling the heat here at campaign time.  I'd be willing to bet that she's had some people of influence speak to her about an attitude adjustment. "
Fayetteville resident Richard Speer — Ellmers's main GOP opponent in May — was also present, but did not get to speak to the delegates from the podium.  Speer spent an extended period of time practicing retail politics — pressing the flesh and speaking to delegates individually.