Look Who's REALLY fighting FOR North Carolinians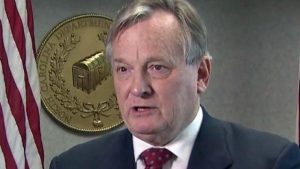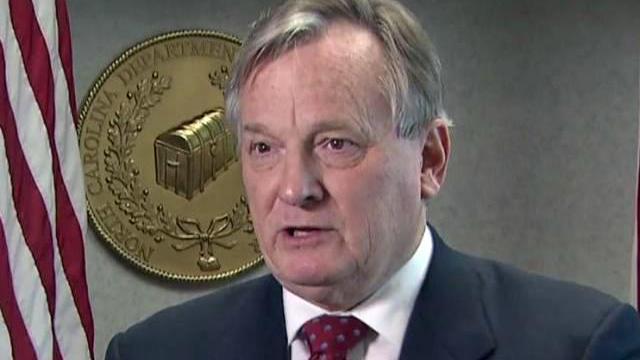 While attorney general Josh Stein whines about "budget cuts" and runs off on quixotic adventures like preserving the Paris Accord and saving ObamaCare, another council of state member is actually working to ensure taxpayers get a fair shake:
North Carolina State Treasurer Dale R. Folwell, CPA, sent a letter today to President Donald J. Trump asking him to extend the moratorium on the Health Insurance Tax (HIT) set to expire at the end of 2017.

The HIT is an Obamacare tax on health insurance premiums designed to help offset the cost of the tax credits for Affordable Care Act (ACA) exchange enrollees. Recognizing the negative impact the tax was having across the nation, Congress worked across the aisle in late 2016 to pass a bipartisan one-year moratorium on the tax for 2017, saving the healthcare system $21.4 billion.

According to actuarial data from Oliver Wyman, the return of the HIT will cost North Carolinians $366 in additional premiums next year. If the moratorium is extended for 2018, the state would save approximately $45 million in premiums paid for Medicare-eligible retirees that year. The state currently provides 150,000 Medicare-eligible state retirees using Medicare Advantage plans through the State Health Plan.

"Whether through executive order or in concert with Congress, I'm asking the president to make sure the State of North Carolina and the rest of the nation are not hit with this huge tax increase next year," said Folwell. "We have an obligation to teachers, law enforcement officers, firefighters as well as other state and local retirees who serve our state to delay or repeal this devastating tax."

Many thought the HIT would be addressed as part of a package to "repeal and replace" the ACA.   That effort has failed as the U.S. Senate could not move any legislation forward. Now, there is a standalone bill in the Senate, S 1859, introduced by Sen. Cory Gardner (R-CO), extending the moratorium on the tax through 2018. However, action by Congress before the end of the year seems unlikely.

Across the country, the reassessment of the tax could hit 19 million seniors and disabled individuals with a $490 per couple increase in Medicare Advantage premiums. Another 100 million Americans will see premium increases totaling $22 billion in 2018. Increases in family coverage could top $540, with individuals in the market paying $158 more for their premiums.

"Recently, the president has shown leadership on healthcare issues," added Folwell. "Now I'm asking that he show even more by extending the moratorium on the HIT for 2018."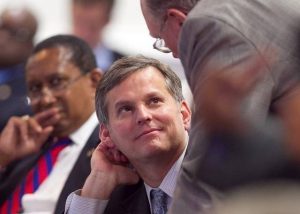 Click here to see the letter to President Trump.
One guy – a prissy Chapel Hill-bred liberal — preening and posturing for his kooky base and positioning for a run for higher office.  Another guy – Dale Folwell — actually looking out for the good of the state and the country.